Article
User Experience: The Single Most Important Element of a Web CMS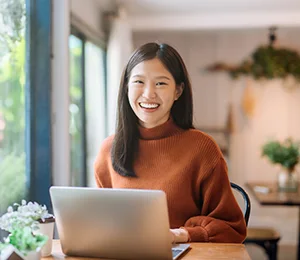 Because it affects how efficient your team works, it can be argued that the single most important element of a web content management solution is the interface used by the editorial team. If the user interface is meager, than the speed at which your team works will be slow, the quality of content produced will be lacking, and traffic to your site will ultimately drop.
Usability all comes down to the web CMS features. There are some features that will come second nature to your editorial team while others will be obtuse. Overall, a system that is user-friendly and embraces the most casual content editor is one that will make your editorial team most productive. Likewise, you will be pleased because your team will be more efficient and more productive on a system that most closely matches user experiences they are comfortable with.
That said, when it comes to evaluating a new web CMS solution, a few key usability features that all clients should look for include:
Performance of the Editor's Console: The fastest way to aggravate your users is to have a slow system. If the interface gets stuck or isn't responsive during the workflow process, it will quickly cause frustration. This will, in turn, cause a lack of confidence in the entire system, and ultimately lead to a breakdown in adoption and use.
Window Management, Lightboxes and Transparency: Those who used a CMS solution in the late '90s may remember the annoying pop-ups. From editing an article using the in-context tool to adding a link, the constant pop-ups seemed endless. Now, interfaces that use JavaScript Lightboxes are much simpler because all edits are kept in the same window. This preferred solution is faster and keeps edits in the right order. Additionally, transparency is important.
In-Context Editing: Rather than the traditional model of opening a window to edit a full piece of content, this new feature allows for a faster, more intuitive style of editing. Users simply click on the article title and it becomes a text field for simple adjustment. Streamlining the editing process is a win for everyone.
Contemporary Design Features: Keeping the designs fresh and contemporary as possible is an ongoing task for CMS design teams. Whether it's the simple features of rounded corners or the distinct single- and double-clicking responses, these distinctions are what make interacting with the software so valuable to editors.
Each organization has its own internal culture, from the work attitude to the comfort level with digital user interfaces. The best way for you to make the right decision for your digital content group is to try a CMS solution firsthand. Once you use it, you will see how it will work for you and your team. Contact us at Crafter to answer any questions you may have about a web content management solution for your enterprise, or to start a free trial today.
Related Posts
Related Resources