Article
New Tool Tests Your Website for Mobile Friendliness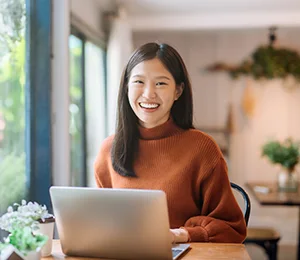 A recent global mobile study has shown that, collectively, Americans check their smartphones 8 billion times per day. From shopping and checking social media to paying bills and responding to emails, that comes out to about 150 times a day per person. For those keeping tally, that's up 33 more looks per day than last year. The frequency at which users look at their phones is a huge factor in the popularity of mobile-friendly sites. More than ever, companies are quickly discovering that their website speed and mobile-friendliness is a huge factor in sales and customer loyalty.
When things aren't moving fast enough, users get frustrated and more than likely switch to a competitor's site. In fact, according to Google, an average user will leave the site if it doesn't load within three seconds. And, since more searchers occur on mobile devices than on computers, it has become excruciatingly clear that if a potential customer can't get through to your company's site in that timeframe, they are five times more likely to leave. Plainly, a good mobile design is crucial to the success of your business.
Because of this need, Google has come out with mobile speed testing tool to give enterprises an idea of just how fast (or slow) their site loads. They run all the numbers for you to help you take the guesswork out of it. You are even given a report showing where your site fails so you can upgrade your system.
The concept is simple. Using a scale of 1-100, the speed testing site takes your company's URL and measures the loading speed and mobile-friendliness. Everything from HTML, CSS, and Javascript to how long it takes images to load (on both desktop and mobile) are considered. In addition to how well your site fares, you can also see the specific spots that need improvement. Knowing is half the battle, and seeking development in the inadequate areas as soon as possible will help you keep your company out in front of customers, and far ahead of your competitors.
Ironically, Google failed its own test receiving a 59/100 on mobile speed and a 66/100 on the desktop speed. Both are listed as "poor" ratings. But these statistics are what Google will use to improve their site. According to the tool, Google's desktop speeds could be improved by optimizing images and prioritizing visible content. Certainly interesting (and no doubt humbling considering they got slapped on the wrist by their own site!).
In a mobile world, there's no reason to have a slow, inadequate website. Allow your company to stand out by giving your users the mobile experience they are looking for – a fast, easy, user-friendly design.
If your company is one of the many out there that has a slow website or poor mobile support, rest assured, an upgrade to CrafterCMS will improve your website and make it mobile-friendly and blazingly fast.
Check out Google's new tool here: https://testmysite.thinkwithgoogle.com/
Related Posts
Related Resources