Article
Avoiding Website Performance Bottlenecks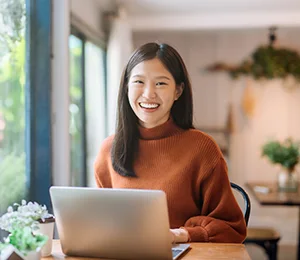 In a world where multitasking is more prevalent than ever, enterprises are asking more and more from their websites. Unable to keep up, site functionality is exploding while optimization is falling flat. And it's not only e-commerce sites that are failing at performance. Industries of all types are experiencing web performance bottlenecks caused by slow page load times and sluggish user interaction.
Whether it's the hefty amount of images, plugins or JavaScript getting fancier, it is clear that some major factors are interrupting the flow of website optimization. With site functionality only continuing to get more complex, resource requests dramatically increasing, and the growing trend toward personalized experiences, performance is taking a huge hit. Unfortunately, this trend is negatively affecting user retention – ultimately affecting your enterprise's bottom line.
Yet considering how important a website can be for any given enterprise, it seems only natural to take the extra care to ensure the website is not only running fast from the desktop site but from a mobile perspective too. The number of websites still not optimized for a mobile experience is astounding.
People Are in a Hurry Even When They Are Sitting On Their Couch
In the fast-paced era we live in, anything more than three seconds for a page to load is too long. Studies show that potentially upwards of 50% of users click off the site if the page takes too long. Additionally, 30% will jump ship if a shopping cart isn't optimized for mobile.
This leads to lost sales, competitors winning over your customers, and overall missed opportunities. When you consider the the number of visitors, your average revenue per customer taking into account your attainable conversion rate, and then subtract everything lost from a website bounce rate of 40% when your site loads slowly, you can quantify the amount of lost revenue pretty quickly.
Increase Brand Engagement
Your brand will be much more likable if you offer an equally satisfying, personalized experience for both mobile and desktop sites. Whether a user visits your site from their smartphone or desktop, the experience should be optimized for functionality and brand consistency, so it fosters trust and affinity with your users. Most users regularly go between devices so if you are not able to provide what they need than they are more likely to go to a competitor rather than wait until they get back to their desktop to make a purchase. Not optimizing your site results in lost opportunities and losing customers permanently to competitors.
Optimize Your Site, and Business will Grow
To keep your users engaged and continuously coming back, you need to optimize your site performance and a modern content delivery solution is the most effective way to pull this off. Despite many performance optimization techniques manually performed by developers, hand-coding pages for performance is specialized, time-consuming work. When it comes to intensely involved sites with hundreds to even thousands of dynamic components per page, this can be an eternal task. As both browser requirements and page requirements continue to develop the work can seem never ending.
Therefore, consistently faster page loads and a more reliable site starts with a blazing fast content delivery platform. We built the world's fastest dynamic content delivery solution with Crafter Engine, which now serves some of the largest and fastest sites on the globe.
Think your website performance needs a boost? Contact us at info@craftercms.com for guidance or download our white paper Building and Optimizing Multi-Channel Web Experiences to learn more!
Related Posts
Related Resources