Article
Migrating from Contentful? It's Time to Consider an Open Source Headless CMS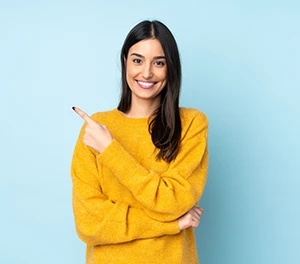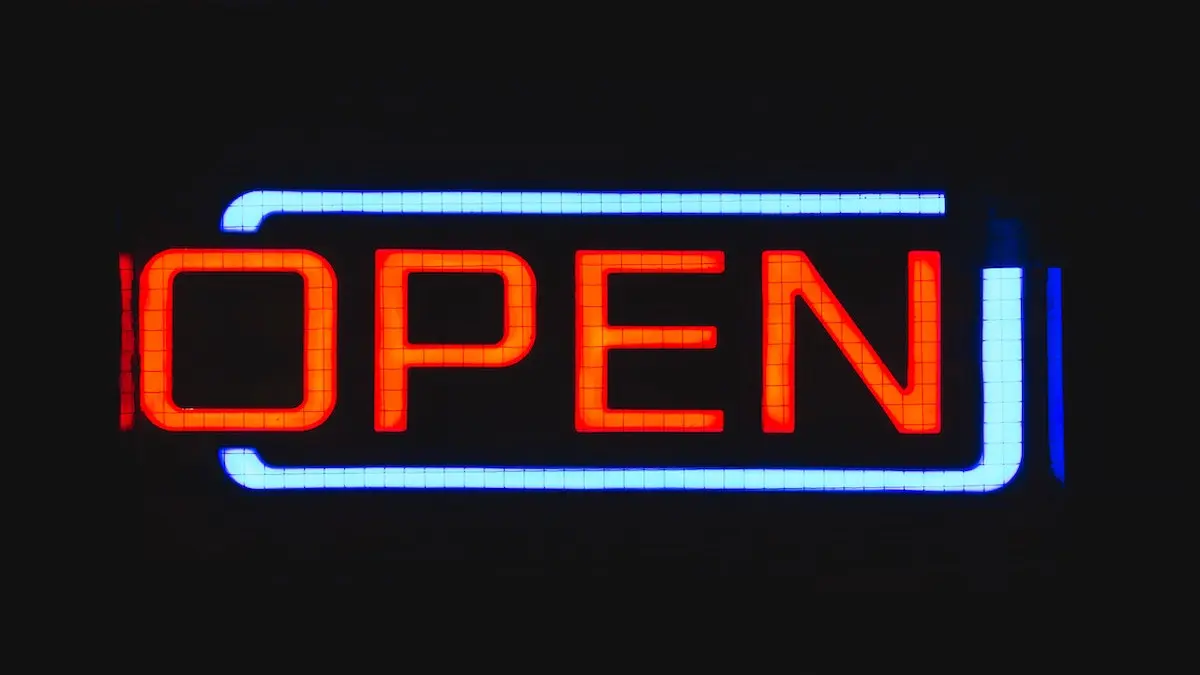 We live in a dynamic world where innovation happens quickly. It's a world that rewards companies that are in a position to adapt—and punishes companies that aren't.
As unexpected changes occur and the world seemingly moves beneath your feet, having the right software stack in place is critical to the continued success of your company. And of course, your CMS lies at the heart of that software stack.
Without a future-proof headless CMS that's ready for adaptation, innovation, scale, and any new touchpoint that emerges, your company risks being among the brands that get left behind.
Why Migrate from Contentful?
As a simple headless CMS, Contentful has many uses. But like any simple SaaS-only platform, it has its limitations.
Unlike Contentful, CrafterCMS can grow with you - without incurring escalating costs and proprietary constraints. Crafter's open source platform and transparent, AWS cloud infrastructure support, are built to handle scaling and help you avoid the SaaS trap. Also, you're free to add more sites, apps and channels to your omnichannel strategy and not worry about the price of larger projects spiraling out of control as you scale.
What is CrafterCMS?
CrafterCMS is an open source headless CMS that provides all of the necessary tools and workflows for integrating with multiple channels, without forgetting the user-friendly functionality that marketers need to launch and manage engaging digital experiences.
Developers can leverage CrafterCMS to build apps and websites, creating omnichannel experiences with the help of an API-first, Git-based CMS that merges with existing tools and processes.
Content authors can avoid the mediocre headless CMS authoring experience with access to user-friendly tools that allow them to create, update and publish to any channel independently using modern WYSIWYG, drag and drop authoring tools.
Plus, CrafterCMS provides serverless and stateless dynamic content delivery support that lets teams scale while simplifying operations.
Brands That Trust CrafterCMS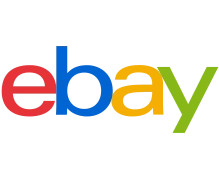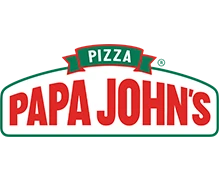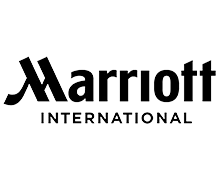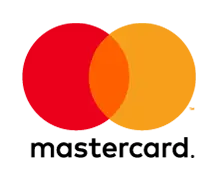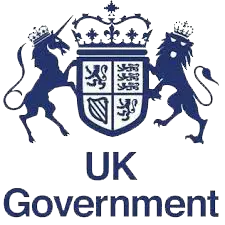 CrafterCMS vs Contentful
When comparing Contentful and CrafterCMS side by side, there should be no room for bias.

Reviewers on G2 Crowd have come to the following conclusions: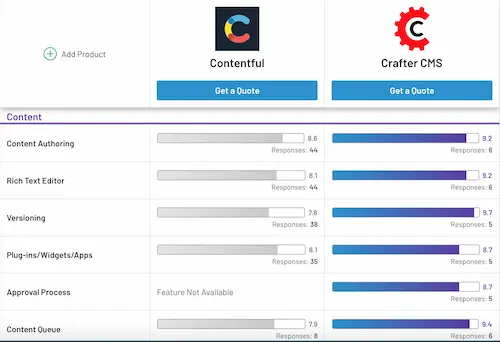 Crafter provides better features across several content categories as well as better ratings for content authoring, plugins (via the CrafterCMS Marketplace), and more.

Crafter's robust architecture and efficient workflows that connect content, developers and operations make for an excellent technology partner in navigating through uncertain times.
Easy-to-use web-based tools provide content authors with everything they need for in-context editing, including multi-channel preview, drag-and-drop and other features that traditional CMS platforms were lauded for.

Marketer-friendly
Crafter provides the in-context editing, drag-and-drop, multi-channel preview, targeting, and other tools that your authoring team will adore. Your organization will have the capabilities they loved from a traditional CMS while gaining the new ability to integrate authoring capabilities with any application, running on any server, written in any language/framework, and the use of advanced features like auditing, version history, content dependencies, workflow and much more.

Git-based Architecture

With its Git-based architecture, Crafter allows developers to work locally with the tools and frameworks they love and then collaborate with content authors to create exciting new features.

GraphQL
Crafter also includes the latest GraphQL features for retrieving content and data to connect with multiple channels.

DevContentOps
Crafter's unique support for DevContentOps® processes eliminates the barriers that hinders collaboration among content authors, developers and IT operations. Now, these departments can work together seamlessly in parallel, reducing the lifecycle for delivering new features and updates, and allowing the publishing of content without delays.

Crafter Cloud

Crafter Cloud is the fully-managed SaaS offering on AWS that provides an elastically scalable platform that removes the need to manage servers, networks or other infrastructure. But unlike other SaaS platforms that can lock-in customers and prevent them from switching providers, Crafter avoids this trap with its flexible, private SaaS offering. CrafterCMS users always have the option to deploy and manage the solution themselves on the cloud of their choice, and/or to move to the free, open source offering.

Open Source
As an open source platform, Crafter embraces a philosophy of openness that goes beyond source code, with no vendor lock-in. Open standards, open APIs, and open source.
If you're considering migrating to another CMS platform to help fulfil your content management needs, then consider a CMS built for the enterprise. One that provides enterprise benefits without forgetting the authors that make content and digital engagement happen.
Ready to Learn More?
Learn more about how easy it is to migrate from Contentful to CrafterCMS by watching this video.
Ready to Migrate Today?
CrafterCMS is offering a fixed price, low-cost migration package that takes the headache out of the process. Migrate all content from Contentful's proprietary database to CrafterCMS's open, Git-based repository, and easily move your entire website/apps from Contentful to CrafterCMS. Contact us to get started today.

Related Posts
Related Resources