Article
Headless CMS Use Case: Live Video Streaming at Marriott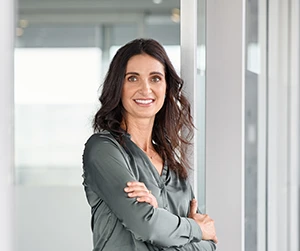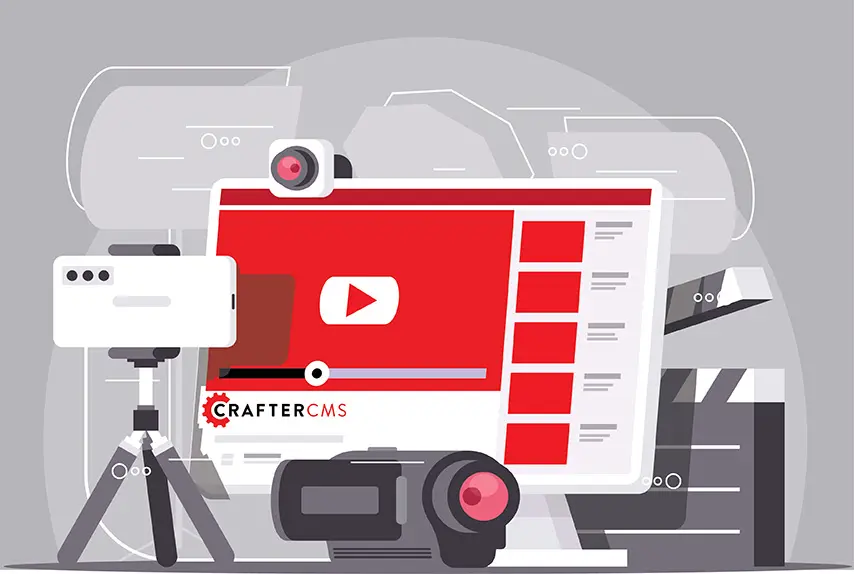 Live video streaming is quickly becoming one of the preferred ways for businesses to communicate with their customers and employees. While many may consider live streaming as simply for entertainment, the ability to reach a global audience for events and then repurpose content for various use cases has made live streaming an appealing option for professional purposes.
According to Market Research Future, the global live streaming market is expected to reach $247.3 billion by 2027. But if enterprises want to capitalize on this accelerated growth, they need to have the right infrastructure in place.
Providing the ability to live stream video is just one of the many use cases of a headless CMS. This article will dive into why a headless CMS makes the best platform for live streaming content and how CrafterCMS can be used for streaming content with an example from Marriott.
Why Use a Headless CMS for Live Streaming
When viewing video content, consumers have several options available to them, from mobile devices to desktops to streaming services like Roku, Apple TV and other smart TV platforms. And these consumers don't expect content to be delivered to them via just one channel. As a result, brands must be able to deliver content to all of these channels without lowering the value of the customer experience.
It might seem like a challenging task, and many businesses might consider a dedicated video CMS to help manage these experiences. A video CMS can provide streaming capabilities, but it doesn't necessarily facilitate content delivery for multiple channels. However, with the help of a headless video CMS that relies on headless architecture, it's possible to connect to several frontends via APIs to enable the required multichannel delivery. In addition, a headless CMS gives frontend developers the ability to use the tools and frameworks of their choice to build and deploy modern video experiences as technologies evolve.
Here are some of the benefits of a headless video CMS:

Meet Modern Video Requirements: A headless video CMS can provide the complex metadata and can integrate with cloud-based video pipelines required for today's video and live streaming experiences. This includes supporting geofencing, IMDB iDs, and other assets through flexible content models.
Scalability: While a traditional video CMS might become strained delivering content to multiple channels, a headless video CMS can scale as required.
Custom User Experiences: Developers can create a customized user experience for end-users. Not only with video and live streaming, but also additional search features and guides that further enhance the user experience.
Integrations: Also, integrations are available to combine your headless video CMS with payments platforms like Stripe, analytics tools, and customer data platforms that help to provide a cohesive experience and improve engagement.
How Crafter Does Video Content
Crafter Video CMS leverages the power of Amazon Web Services (AWS) to build and deploy OTT video that can be used for both live streaming and video-on-demand (VOD). AWS provides the ideal cloud infrastructure for deploying a headless video CMS. Enterprises have the power to scale as required for all video needs. AWS also offers several video services and workflows via AWS Elemental Media Services.
Crafter Video and AWS combine to allow you to build and deploy fantastic video experiences. AWS advanced services such as AI/ML can be used to further improve your video functionality with object recognition, language translation/subtitling, and speech recognition.
With native AWS integrations and Crafter's API-first content authoring and development platform, content authors can create, edit and manage all their video content needs, just has been accomplished by Marriott International.
Marriott's Awards of Excellence ceremony had traditionally been live streamed by Facebook. However, Marriott wanted a secure and private video delivery solution to enable live streaming of the event for its employees worldwide. A DVR-like capability allows viewers to pause and rewind, and a live-to-VOD capability allows employees to watch the event later. With an expected viewership of 700,000 people across the globe with various devices, performance was also critical.
To provide these capabilities, a website was hosted on Amazon, providing the necessary availability and durability. Live and Live-to-VOD encoding was enabled through AWS Elemental MediaLive. Meanwhile, AWS Elemental MediaPackage provided just-in-time video packaging for optimal viewing tailored to end user devices.

Manage All Your Content Under One Roof with CrafterCMS
With so much content required across multiple channels, it can be challenging for companies to get the most out of their content management systems. Traditional CMS or video CMS platforms can help manage content on a website or one channel at a time but will struggle with today's omnichannel requirements.
With CrafterCMS's serverless architecture and elastic scalability provided by AWS, you have everything you need for your company's video experiences, including live streaming events, branded video, employee training, VR/AR experiences, and more.
Crafter's advanced headless capabilities provide everything you need to create personalized content for multiple digital touch points. Content authors can create, edit, preview and manage content while developers build software features for each channel.
Marriott was able to leverage Crafter's live streaming capabilities, but that's just one of the many use cases for a headless CMS like Crafter. Learn more about the powers of a headless CMS by reading our White Paper: The World of Headless CMS: Everything You Need to Know About Headless Content Management.
Related Posts
Related Resources