Article
How CrafterCMS Supports FinOps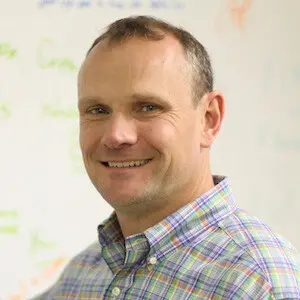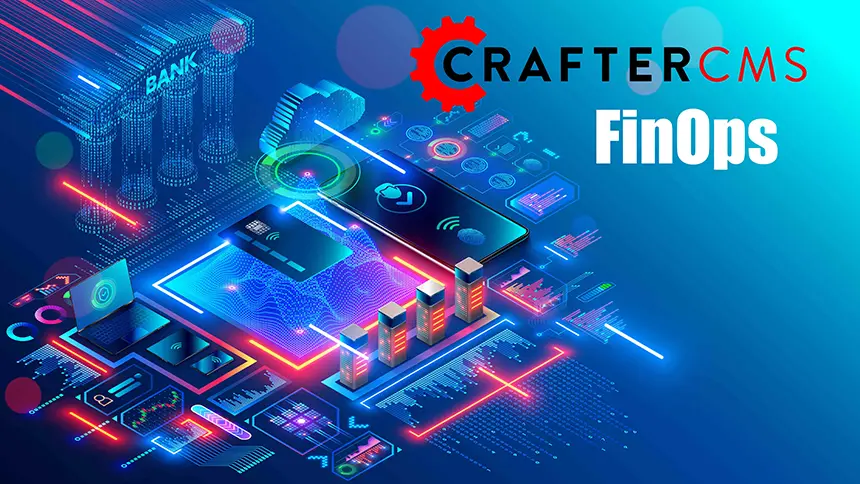 As IaaS, PaaS, and SaaS platforms become the go-to infrastructure solution for many organizations, they must contend with and manage the numerous unpredictable costs of cloud infrastructure. Failure to do this can be severely detrimental to an organization.
As recently as 2020, the cloud infrastructure services spending grew to almost $130 billion, a 34% growth rate from the previous year. That increase is due to the growing demand for cloud applications networking, storage, and database solutions. In a similar vein, the PaaS and SaaS segments have also witnessed a surge in demand.
In light of these enormous spendings, Financial Operations (FinOps) has become an essential model for managing the costs of cloud operations, no matter the platform, software, or need.
In this article, you'll learn about how Crafter Cloud -- the private SaaS/PaaS offering of CrafterCMS -- can help you deliver an enterprise-ready platform that is functional and compliant with the FinOps Model.
What Is FinOps?
FinOps is "the practice of bringing financial accountability to the variable spend of cloud, enabling distributed teams to make business trade-offs between speed, cost, and quality." That definition comes directly from the FinOps Foundation and highlights just how much of a role finances play in an organization's choice to move to the cloud.
Any company that intends to reap the full benefits of the cloud must take proactive measures to plan and manage the financial implications of the cloud. A company that fails to account for its cloud finances may find itself paying for tools or services it doesn't need, licenses that no longer exist, or deprecated third-party libraries.
The goal of FinOps is to ensure that your teams are getting the best value for the least amount spent on cloud services. The costs of running a business in the cloud can be too high for organizations with limited budgets. In particular, when you can't afford a service you need because your vendor already offers a subpar version of the same functionality.
Managing Financial Accountability of a Cloud Platform
No matter how large or small a business is, those who use the cloud typically face similar challenges. Some of these challenges include:
Tracking Cloud Assets: It's not uncommon for businesses to ignore data storage, compute, and other cloud-related costs or fail to configure their systems correctly. It will be hard for business leaders to break down resources into application-based groups that track costs and usage. Leaders should delegate responsibility for managing resources to specific business units to carry out an efficient and detailed audit of costs.
Managing User Access Rights: With so much flexibility in the cloud, businesses need to provide stakeholders with different access rights. With this strategy, you can easily manage the challenges with changing environments and separate user or role usages. On top of that, you can also generate customized reports and have access to dashboards that provide essential information that can help make better financial decisions.
Budgeting and Forecasting: Anyone in charge of managing cloud spending will face challenges if they fail to set budget thresholds and receive a notification when they reach them. The ability to spot and eliminate cost overruns before they occur is crucial to the success of FinOps. Be sure to take advantage of analytics tools and platforms that provide you with reports on project costs and usage data.
What You Need to Implement FinOps
For any platform to fully conform to FinOps and provide you with informed data on usage, cloud, compute, networking, and scalability, it must follow the three iterative core processes of FinOps.
Inform: By showing teams what they spend and why you can help to allocate resources and create shared accountability.
Optimize: You can make real-time decisions, plan, and purchase items more effectively. The necessary optimization actions are taken during this phase so that teams may better align with business goals.
Operate: Here, you can streamline and scale operational efforts by enabling continuous improvement from IT, finance, and business perspectives.
Most SaaS models appeal to businesses that want to save time and make the company more efficient. In addition to that, enterprises can choose SaaS providers because they offer reliable service, easy access, affordable setup, and low maintenance. Business owners only need to sign up and subscribe, pay the monthly fees, and that is all.
However, what do you do when you exceed the limits of your SaaS usage? Your SaaS vendor may start gouging you with overage fees. And what do you do when a SaaS provider suddenly changes the terms of the agreement? What are your options when these SaaS providers raise their monthly rates, limit the services they offer or lock your data or content into a system that no longer exceeds your budget? These are real problems that most businesses today face.
A similar situation occurred with Adobe and how it drastically increased its monthly subscription rates to double its price overnight. Due to vendor lock-in, your brand and infrastructure are already intertwined and linked with your business in such a way that it would be nearly impossible to switch to a different provider. Several SaaS providers exploit their clients with similar shady practices. Situations like this can lead to unimaginable cloud costs that can quickly become quite burdensome to manage. To alleviate these challenges, you need the right cloud infrastructure to support you.
How Crafter Cloud Supports FinOps
Crafter Cloud offers you a fully-managed private SaaS / PaaS solution that gives you complete transparency and flexibility, with no surprises. The underlying cloud IaaS services costs are transparent and fixed (no surprises, no overages), and the software (CrafterCMS Enterprise) has no limits on numbers of users, traffic, content objects, API calls or API call rates, and such. As a result, you can have total control of the cloud infrastructure, and total predictability for your cloud-based content services. Moreover, CrafterCMS is available under an open-source license that is free from long-term vendor lock-in. CrafterCMS Enterprise is also available for self-managed private/public cloud deployments, and enterprises always have the option to easily move from fully-managed SaaS/PaaS Crafter Cloud to self-managed Crafter Enterprise.
With this in mind, it's hardly surprising that Crafter Cloud is an ideal option that supports FinOps. Crafter provides major enterprises with all the flexibility they need to deploy, scale, secure, and adapt their cloud infrastructure while ensuring that cost and performance is predictable (and fixed). It provides the flexibility to select the balance between convenience and control that suits enterprises best, and fully support their FinOps goals.
Crafter Cloud and FinOps: Bringing A Higher Level of Accountability to Content-Drive Digital Experiences
The cost of the cloud varies due to the unpredictability of SaaS usage patterns and vendor behaviors. A subscription service may be manageable this month but double the next. With rising and unpredictable costs, most businesses limit their scalability and deliver frustrating content authoring experiences to their users, and underwhelming digital experiences to their audiences. FinOps is essential to managing the unpredictable costs of the cloud. With the power of a FinOps-friendly SaaS / PaaS platform like Crafter Cloud, you can unlock the full potential for growth without worrying about unplanned costs and limitations.
In addition to Crafter Cloud, CrafterCMS is also available as both community-supported open source and enterprise-supported, self-hosted on public, private, and hybrid clouds so that each enterprise can tailor their architecture and content management/delivery as they want. The best enterprises will leverage FinOps to derive the most value from flexible platforms that are tailored for their business needs.
To learn more, check out our White Paper on Choosing a CMS for Building Content-Driven Websites and Apps on AWS.
Related Posts
Related Resources