Article
Composable Architecture: Let's Talk ROI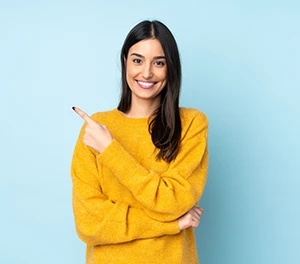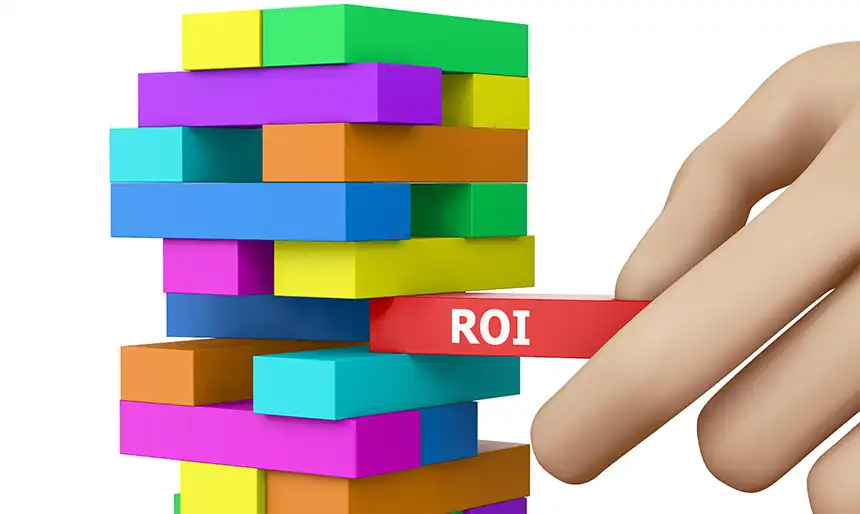 Leading enterprises are on the hunt for software solutions that help drive more revenue without breaking the bank. As a global recession looms, companies also cut costs from tools that don't or can't deliver tangible benefits.
Organizations weighing up their options may be looking at their legacy CMS and wondering if a monolithic platform is still providing them with everything they need. At the same time, while a composable system may sound appealing, they also need to consider if replacing one tool that can perform multiple tasks and replacing it with several others is the right decision.
A Gartner survey of CIOs found that high-composability enterprises expected their revenue and IT budgets to grow, on average, by 7.7% and 4.2%. On the other hand, low-composability enterprises only expected both to increase by 3.4% and 3.1%, respectively.
Having a composable CMS that allows you to leverage the benefits of composability can provide the ideal return on your investment (ROI). In this article, we'll dive into calculating the ROI of your technology stack and how adopting composable software can help improve that ROI.
Calculating the Total Cost of Ownership and ROI of Your Technology Stack
Each business needs to perform its own calculations to uncover the current total cost of ownership and the ROI of any new technologies, which involves how much you can generate from a solution compared to the cost of implementing and maintaining it. However, there are a few areas to be considered.
Licensing Costs: Software solutions need to be licensed from vendors. These licensing costs often span a year or more and can vary by vendor. While every piece of software will require an initial investment, the costs over time can play a major role in ROI.
Implementation Costs: Along with licensing costs, companies must consider the cost of implementing the software and whether outside help will be required. Additionally, the costs of replatforming and how often it needs to occur will come into play.
Staff Headcount: IT and operations staff are often tasked with implementing, maintaining, and operating a software stack. The number of people necessary to accomplish any software implementation and maintenance requirements will impact the ROI for the business.
Time to Market: Brands need to be able to release new products, services, and marketing campaigns. How quickly this can be done using existing systems or new technologies being considered will impact ROI as it can be the difference between conquering new markets or losing market share.
Employee Productivity: How long do employees take to deliver results? When analyzing the ROI of a system, the faster, the better; however, sometimes, staff may be impeded if they have the wrong software solution.
Revenue Growth: Can new opportunities be seized, or new products be released quickly? A key ingredient of ROI calculations is that brands need to assess whether or not a tech stack can generate revenue and how much it can generate.
The Downsides of Monolithic or Legacy Suites
Enterprises considering composable software architectures that include a headless CMS will often weigh the options against a monolithic all-in-one suite or existing legacy systems. However, these platforms can harm ROI.
Expensive to Maintain
Legacy systems and bulky monolithic suites can be expensive to maintain. From the potential security threats that constantly need to be patched to the bugs and issues that can creep into play and derail the entire system, businesses may pay high costs to keep their systems running. These platforms also require replatforming every 3-5 years, which doesn't bode well for organizations that want to future-proof their infrastructure.
Outside Expertise Required
Another drawback of monolithic systems is that they require outside help to implement them. While any software implementation isn't necessarily done alone, larger enterprises with the staff on hand to theoretically manage the infrastructure will often need assistance from outside the organization to implement or maintain, which comes at an additional cost.
Long Contract Cycles
Monolithic platforms usually have longer contract cycles that lock companies into working with a particular vendor. These cycles can be tough to get out of, making planning for short-term pivots and remaining adaptable almost impossible.
Slower Time to Market
Brands hoping to reach their customers quickly may be frustrated with the slower time to market that is common with many legacy or monolithic systems. Instead of quickly reacting to changing customer needs or market conditions, brands often have to play catchup because their CMS limits what they can accomplish.
How a Composable DXP Increases ROI
Composable architecture can deliver a better return on investment and position brands for long-term success. Here are some of the ways a composable platform can accomplish this:
Lower Headcount
Enterprise businesses don't need to worry about employing as many developers when working with a composable DXP instead of a legacy system. These solutions are easier to maintain, and developers tend to have more freedom to create experiences using their preferred tools and technologies.
Best of Stack Approach
Companies don't need to be restricted to or forced into using a particular set of tools. Instead, they can opt for best-of-stack systems that allow them to select only what capabilities they need and lower the footprint of the entire tech stack.
Increased Flexibility
Composable architecture allows businesses to customize systems as they see fit to respond to changing environments, new projects, and customer needs.
Better Scalability and Maintainability
Composable architecture leverages reusable components that can be scaled up or down as needed to scale with the organization. A composable DXP is built using microservices. Businesses can resolve issues with one tool without disrupting the entire system.
Faster Time to Market
With less time spent on maintenance and user-friendly features, a composable DXP enables brands to go to market quicker to capitalize on new trends and opportunities.
How CrafterCMS Delivers Positive ROI For Enterprises
One caveat of moving toward composability is the number of moving parts that need to be implemented. However, while some initial investment may be required for brands that go this route, the ROI can be much higher.
With CrafterCMS, enterprises can not only achieve the medium to long-term benefits of composability, but they can also avoid too many moving pieces with the functionality to consolidate their technology stack.
CrafterCMS is a headless CMS that provides the best of all worlds for content authors, developers, and IT professionals. Developers get the freedom and flexibility of a headless CMS as they can choose which frameworks and technologies to use when building content experience applications. Marketers and other editors can also get a world-class content authoring experience that allows them to create, edit, preview, and publish content on any channel without developer assistance. And IT ops can choose from SaaS or self-hosted/self-managed options, and in either case get a high-performance, ultra-secure, and highly reliable and efficient enterprise system.
But what does this mean for ROI? CrafterCMS enterprise users report that tangible ROI benefits include:

Eliminate 95% of the common CMS content editing and publishing bottlenecks
Increase software development and QA productivity by over 40%
Reduce operational costs by 75% due to CrafterCMS's MACH-based decoupled architecture and serverless dynamic content delivery
CrafterCMS also has built-in personalization features, search functionality, frontend-as-a-service tooling, digital asset management, video content management, and comprehensive, extensible APIs. Most importantly for composable architecture support, CrafterCMS provides a marketplace of pre-built integrations combined with a visual experience builder for no-code composition of content-centric digital experiences. This enhances the experience creation experience, decreases the number of tools that need to be integrated, and helps lower the total cost of ownership -- all contributing to maximimum return on investment.
Ready to give it a try? Register for a free cloud trial of CrafterCMS today.
Related Posts
Related Resources