Article
Accelerate Your Content Velocity With DevContentOps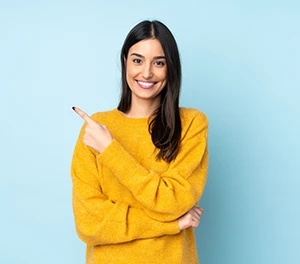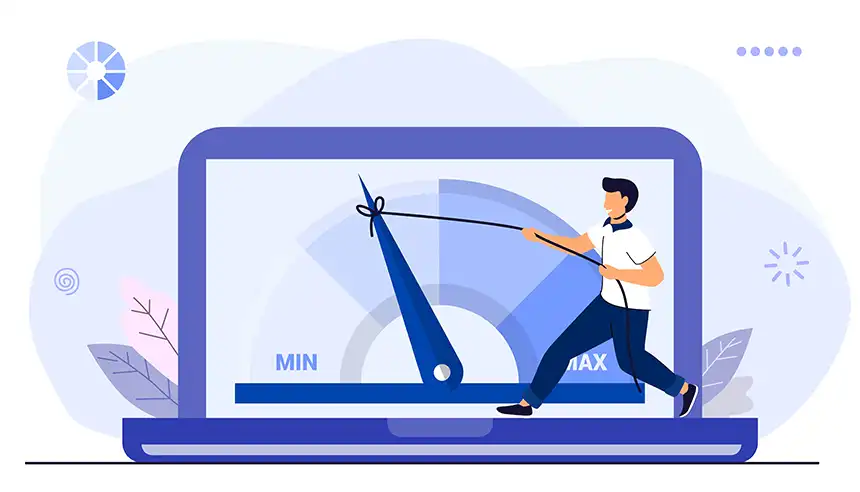 Producing high-quality content experiences is a key focus for any digitally-enabled brand's marketing strategy. Whether that content is meant to push them to the top of search rankings or pull potential customers to their product pages from social media channels will depend on the overall strategy.
Regardless, the digital landscape is competitive, as customers have more options to find the right product or service. That's why a combination of speed and content quality are both required to stand out.
So how can enterprises increase their content velocity while maintaining content quality? A modern headless CMS that supports DevContentOps processes can provide the solution and help eliminate several other content-related challenges modern enterprises face.
Why Content Velocity Matters
Content velocity measures the rate at which content is produced and, in general, is useful for improving brand awareness and visibility. However, the importance of content velocity extends far beyond making sure your brand is seen - it also becomes a differentiating factor in a crowded space and matters to the entire content lifecycle.
Here's why:
1. Deliver Personalized Experiences
Personalization is a huge priority for forward-thinking brands today and a key requirement for customers. Most consumers, 56%, according to a Segment report, will become repeat buyers if given a personalized experience. Providing the required level of personalization to today's customers can increase brand loyalty and see them become advocates.
However, providing a personalized experience requires an enormous volume of content optimized for different audiences and customer segments. Increasing content velocity is the only way to reach those volume requirements while maintaining quality.
2. AI Commoditization
The growth of generative artificial intelligence has meant that companies can produce content more easily. However, while this production increase enables enterprises to meet volume demands, focusing on content velocity is still required to ensure that the content being produced is quality content that consumers will be interested in.
Artificial intelligence has commoditized the content creation stage. Still, organizations with a high content velocity also consider how content is stored, version control, reducing the presence of content silos, and other factors that can derail a well-intentioned strategy.
3. SEO Benefits
Increasing the volume of content production is one approach to surging up the search rankings. However, without a complete plan for how content is handled from start to finish, this can often lead to companies simply adding content to an oversaturated pool. Understanding content velocity ensures that organizations can quickly discover if they are genuinely meeting their SEO targets and help them get on the right track if they aren't reaching those goals.
Assessing Your Current Content Velocity
Measuring content velocity allows you to better assess how content is created and managed throughout the organization. It also helps determine the current capacity to increase content production and whether or not additional tools, such as a modern headless CMS, or other resources are required to meet content demands.
Some of the questions to consider when assessing content velocity include:
How are new content projects started?
Teams with low content velocity might only discuss content ideas among the marketing teams and have relevant assets such as bogs, images, and videos created when necessary. In contrast, teams with high content velocity have robust workflows with prioritization rankings and develop assets that can be traced back to broader annual and quarterly company goals.
Where are content assets stored?
A traditional CMS or a few folders in the cloud would be the standard approach for teams with low content velocity. On the other hand, high content velocity teams are likely to have a modern CMS solution that supports digital asset management (of images, videos, documents, and such), or seamlessly integrates with a third-party digital asset management (DAM) solution. In any case, all assets are efficiently stored, cataloged, tracked, and everything is easily found when required.
How is version control handled?
Duplicated content and a lack of understanding about which version of an asset is the most up to the data is a problem that commonly plagues low content velocity organizations. In high content velocity companies, one of the tools within the MarTech stack can handle advanced version control to ensure that everyone is working with the most up-to-date version, can work in parallel, can easily reuse and repurpose content, and ensure that resources aren't wasted producing duplicate content.
What's the role of AI in the creation process?
Teams with low content velocity likely haven't found a way to incorporate artificial intelligence into their workflows. This can be due to a lack of modern tools or a misaligned strategy. However, teams with high content velocity understand how they can and must include AI in their content creation processes.
How is content personalized?
Given the importance of personalization, most enterprises have some element of personalization in their content. Unfortunately, that process is slow and tedious for low content velocity teams and lacks the scalability to make them truly competitive. With high content velocity teams, their CMS includes features to help increase the rate of personalization and ensure that the brand can meet the volume demands.
What dynamic media enters the customer experience, and how is it managed?
Customer demands impact the channels where content must be published and the assets that need to be introduced. In low-velocity content teams, content assets might include a few images and some text on one channel. High-velocity content teams can produce and manage a number of different assets and orchestrate them to support every touchpoint within the customer journey.
How often is new content published?
In low-velocity content teams, content assets might be published every few days or weeks. However, in high-velocity content teams, a large volume of content needs to be produced, personalized, and distributed to different audience segments on a near continuous basis - multiple times per day and sometimes (in larger enterprises) multiple times per hour.
Size of the content team?
How many content authors, editors, reviewers and/or publishers are involved daily? Larger scale high-velocity content teams need a CMS that can handle multiple streams of activity, multiple digital channels, continuous publishing processes that operate autonomously from IT, and also operate without the need for content freezes or any other interruptions.
How CrafterCMS and DevContentOps Turbocharge Content Velocity
Brands seeking to accelerate their content velocity need to have the right tools and resources at their disposal. High content velocity teams have everyone involved in the content management process, including content creators, developers, designers, and operations managers, working in unison.
CrafterCMS offers an enterprise-grade headless CMS that helps organizations bring together everyone involved in the content process using a modern approach called DevContentOps. Through DevContentOps processes, the content team, content management processes, and the CMS tool are brought into the DevOps process and tooling that software development and IT operations teams already utilize. Not only does this help teams to prioritize the role of content in digital experiences, but it also helps to accelerate content velocity.
With the combination of CrafterCMS and DevContentOps, companies can benefit from the following:
Seamless collaboration: DevContentOps enables seamless collaboration between content teams, software development, and IT operations to add features.
Removal of content silos: CrafterCMS and DevContentOps help eliminate content silos that stifle content creation and remove the bottlenecks that can occur with traditional database-oriented CMSs.
Advanced version control: A Git-based CMS is a requirement to leverage DevContentOps. CrafterCMS's Git-based repository offers the benefits of Git to content teams, including advanced version control.
No publishing bottlenecks: Content teams are free to create, publish, analyze, optimize without needing help from IT, and without the typical interruptions from IT such as the need for content freezes during software updates.
Generative AI: As AI becomes even more important to content management, CrafterCMSs' generative AI plugins enable organizations to accelerate content creation and aid personalization and localization efforts.
Digital asset management: CrafterCMS supports not just web and editorial content, but all types of digital content ranging from images, video (live streams, OTT, recorded video, VOD, etc.), all type of documents, product content, and such. Integrations with third-party DAM solutions are also available in the CrafterCMS Marketplace.
Large content teams: For larger enterprises with larger content teams that are constantly creating, editing, optimizing, and publishing content, CrafterCMS accommodates these activities with its enterprise architecture. For example, a major cruise line company is constantly updating itineraries and related travel information for its large customer base with CrafterCMS. And a global consumer gaming and media company is constantly creating and publishing content to numerous digital channels to reach its audience.
Want to learn more about DevContentOps and how to leverage it with CrafterCMS for your enterprise? Read our White Paper: What Is DevContentOps?
Related Posts
Related Resources