Article
Managing the Content Lifecycle with CrafterCMS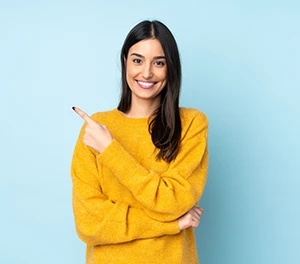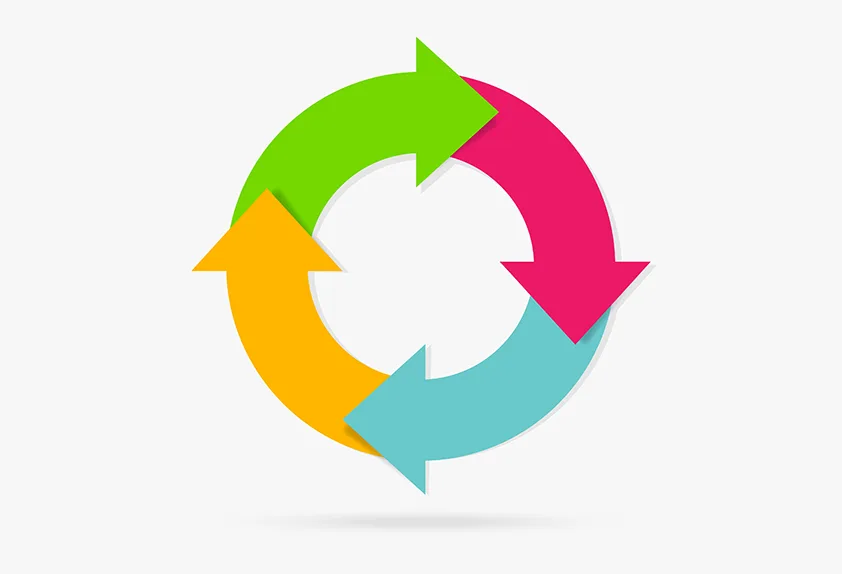 Effective content management is the key to delivering a seamless user experience. However, while managing content is often associated with a CMS, it isn't the only stage in the content lifecycle. The reality is that most content begins outside of the CMS and only enters the system when it is ready for the final stages.
For large enterprises, however, this isn't always optimal. It means that workflows and processes that should be in place to ensure content quality might not consistently be implemented correctly, resulting in content silos, clutter, and several other issues.
Brands need to manage content throughout the entire lifecycle, from ideation to retirement, to create the engaging experiences their customers demand across multiple channels. In this article, we'll shed some light on the content lifecycle and how you can manage it end-to-end using CrafterCMS.
Implementing Content Lifecycle Management

Content lifecycle management is the term for all the steps involved in bringing a piece of content to life, from the idea generation phase to the actual publication. For example, when someone in an organization comes up with an idea for a blog post or social media campaign, every action the content team takes to develop and publish the post falls under content lifecycle management.
By keeping track of digital assets, content lifecycle management helps improve productivity and reduces unnecessary spending and time wasted searching for valuable content assets. This management process streamlines the publishing of high-quality content, allowing for quick and scalable content creation that increases the content team's productivity.
Stages of the Content Lifecycle

The content lifecycle can take several forms depending on the content asset being produced. However, these are generally the stages that are involved:
1. Strategy and Planning

The content lifecycle begins with the Strategy and Planning stage. The team leaders establish a clear vision for the content and answer critical questions, such as the target audience, ideal outcome, challenges, and connection to other content pieces. This stage is crucial for new and repurposed content, as it sets the foundation for the content creation process. Once a clear vision is established, the team creates a plan and workflow for the next stages.
2. Production and Creation

After creating a plan and workflow, the team can begin the Production and Creation stage. In an ideal case, the creators would consider the specific target audience while working, allowing them to create a personalized content asset that speaks to that audience.
3. Management and Organization

In addition to the management team overseeing the process, the Management and Organization stage requires the right technology, such as a content management system, to handle content efficiently across all stages.
The CMS enables teams to create, edit, publish, refine, and preserve content in multiple formats. Other tools, such as a digital asset management solution, might also be used as part of this stage of the process to help organize content assets.
4. Publication and Maintenance

After it gets created, the Publication and Maintenance stage is where content is published through the CMS for public consumption. This is the first time in the content lifecycle that the target audience views it and if something goes wrong, it can also be edited through the CMS to fix the problem. At this point, the marketing team has completed the bulk of the operation and can start tracking results.
5. Preservation and Repurposing

While marketing teams often look to publish new content, older content must also be regularly updated and maintained to stay relevant to the audience. The Preservation and Repurposing stage is crucial for keeping the audience engaged and offering them a personalized experience.
The options for older content include archiving, updating or recycling the assets. Recycling can be as simple as adding new tags to a picture or keywords to a text or more substantial, like creating an entirely new piece of content by combining and changing older ones.
When content teams repurpose a piece of content they're attempting to get the best possible outcome for their investment in time and resources. Content that is repurposed might be turning an outdated blog article into a more in-depth research report or an infographic.
6. Retirement

Finally, an often forgotten stage of the content lifecycle is retirement. While there are many evergreen pieces of content, others will have to be retired to make room for newer content assets.
Why You Need to Optimize the Content Lifecycle

Optimizing the content lifecycle is essential for businesses that want to create compelling content that engages and converts their target audience.
Here are some reasons why:
Better Management of Resources

Proper content lifecycle management helps improve productivity. Businesses can streamline their content creation process by optimizing the content lifecycle, reducing the time and resources spent on creating and managing content no longer fit for purpose.
Improve Scalability

Effective content lifecycle management makes it easier to publish high-quality content quickly and at scale, increasing the overall productivity of the content team. With an optimized content lifecycle, businesses can create content that resonates with their target audience, driving engagement and conversions.
More Efficient Content Management

Optimizing the content lifecycle ensures organizations can efficiently handle content in all stages, from creation to publication and beyond. This includes using the CMS to streamline content creation, revision, publishing, refining, and preservation.
Improved Personalization

By understanding the needs and preferences of their target audience, businesses can create content that resonates with them, increasing engagement and conversions. With an optimized content lifecycle, businesses can efficiently personalize content for their target audience, increasing engagement and conversions.
Where the CMS Fits in the Content Lifecycle
The content lifecycle usually starts outside of the CMS, and many teams and individuals will be involved in the process but don't work in the CMS every day. For example, the ideation stage could begin with a digital agency or at an event in another country. Eventually, this moves to the marketing team to be fleshed out and then to the product and web development team.
Depending on the content in question, legal teams might also have to be involved to ensure content is in alignment with regulatory and legal requirements. This could be seen with a game development company creating digital experiences for minors, where legal teams must review content assets.
While these teams could all go into the CMS and do their jobs, this isn't easy to accomplish because a traditional CMS is an expert tool for web content authors and developers. Meanwhile, other teams might be accustomed to commercial workflow tools such as Trello, Monday, and/or Jira.
CrafterCMS is not a typical, traditional CMS though.
How CrafterCMS Helps Enterprises Optimize the Content Lifecycle
CrafterCMS is a headless "plus" CMS providing everything authors and developers need to create and manage content experiences, from drag-and-drop editing, WYSIWYG interfaces, and content previews for authors, while developers get the freedom to use any front-end framework they wish. CrafterCMS also supports unique DevContentOps processes, which brings content operations and the CMS tool into the DevOps lifecycle and toolchain. The result is seamless collaboration between software development teams, content teams, and IT operations.
Moreover, CrafterCMS is a composable platform, enabling enterprises to manage their content lifecycle across multiple platforms with a composable authoring experience. It effortlessly integrates with various packaged business capabilities, including commercial workflow and content planning tools, allowing organizations to build multidisciplinary workflows that streamline operations.
Developers can also leverage several prebuilt and open source plugins available in the CrafterCMS Marketplace, such as a Trello plugin, which makes integrations even easier. No matter what platform your team uses, they can plug into the content authoring 'cockpit' known as Crafter Studio and achieve an integrated content management and content lifecycle experience.
The vast content lifecycle supported includes content creation, management, and subcategories such as content freshness and expiration or disposition, content translation, content enrichment, content repurposing, legal reviews, design reviews, publish scheduling, retirement and more. No matter how extensive your content lifecycle is, CrafterCMS makes managing the entire process easier.
Discover how CrafterCMS offers the ideal foundation for building composable experiences and managing the content lifecycle by reading: Best Practices For Building a Composable DXP.
Related Posts
Related Resources