Article
CrafterCMS Earns Several G2 Awards Fall 2023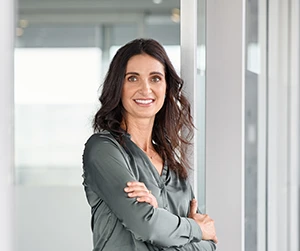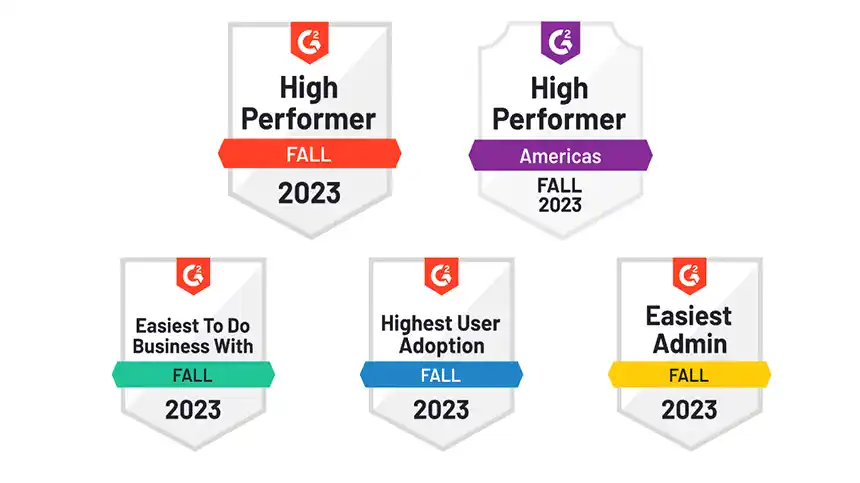 The latest industry recognition for CrafterCMS has arrived in the form of multiple awards from the software review platform, G2. In its Fall 2023 round of acknowledgments, G2 has recognized CrafterCMS for several achievements in the categories of headless CMS, web content management (WCM), and digital experience platform (DXP).
CrafterCMS is a groundbreaking, Git-based, headless CMS built on open-source technologies that is tailored for mid- to large-scale enterprises and fast growing startups. Praised for its simplicity, flexibility, and scalability, it empowers content creators and developers to cost effectively build and deliver high performance, secure multi-channel digital experiences. The platform thrives on its ability to manage content, apps, and APIs to effectively optimize the development front. Receiving a host of G2 awards underpins CrafterCMS's commitment to helping teams collaborate on projects more effectively, speeding up the digital transformation process across multiple areas of business operations.
CrafterCMS won the award in categories such as "Highest User Adoption", "Easiest To Do Business With," "Easiest to Admin," and "High Performer" (for both the Global and Americas categories). This string of awards highlights the platform's user-friendly nature, straightforward setup process, and commmitment to customer success. Notably, the "High Performer" recognition reflects users' high satisfaction rates and the platform's consistent delivery of high levels of productivity for both developers, content authors and operations. In a word, DevContentOps.
The G2 awards are based on reviews and feedback from actual users, which provides an authentic measure of the product's quality and performance. Earning these accolades further enforces the reliability and robustness of CrafterCMS in meeting and even exceeding customer expectations. These recognitions emphasize just how much CrafterCMS has excelled in its mission to provide a seamless and efficient content management system. Earning these awards bears testament to the consistency and dedication in driving innovation in the CMS market. CrafterCMS's leadership team stressed that the awards from G2 represent not just the product itself but also their commitment to all their users - both enterprise customers and the open source community. They took these awards as a motivation to continuously provide exceptional customer support and strategically improve their product based on actual user experience. Additionally, CrafterCMS reiterated its commitment to continuously evolve and enhance its platform, as the need for innovative digital experiences accelerates.
Looking towards the future, the awards add to the growing momentum of CrafterCMS. Given our commitment to staying at the forefront of CMS technologies and their notable track record, CrafterCMS is well-positioned to revolutionize the digital content space in the years to come. In conclusion, CrafterCMS's sweeping of several G2 awards for Fall 2023 affirms the power of our innovative approach to content management that addresses the needs of all stakeholders - developers, content authors, and operations.
To learn more, check out our White Paper: Seven Reasons Why CrafterCMS Should Be On Your Web CMS Shortlist.
Related Posts
Related Resources