Article
The Pros and Cons of a SaaS CMS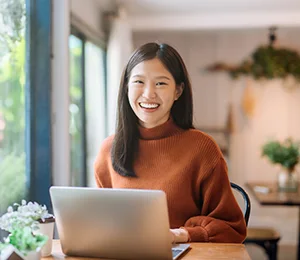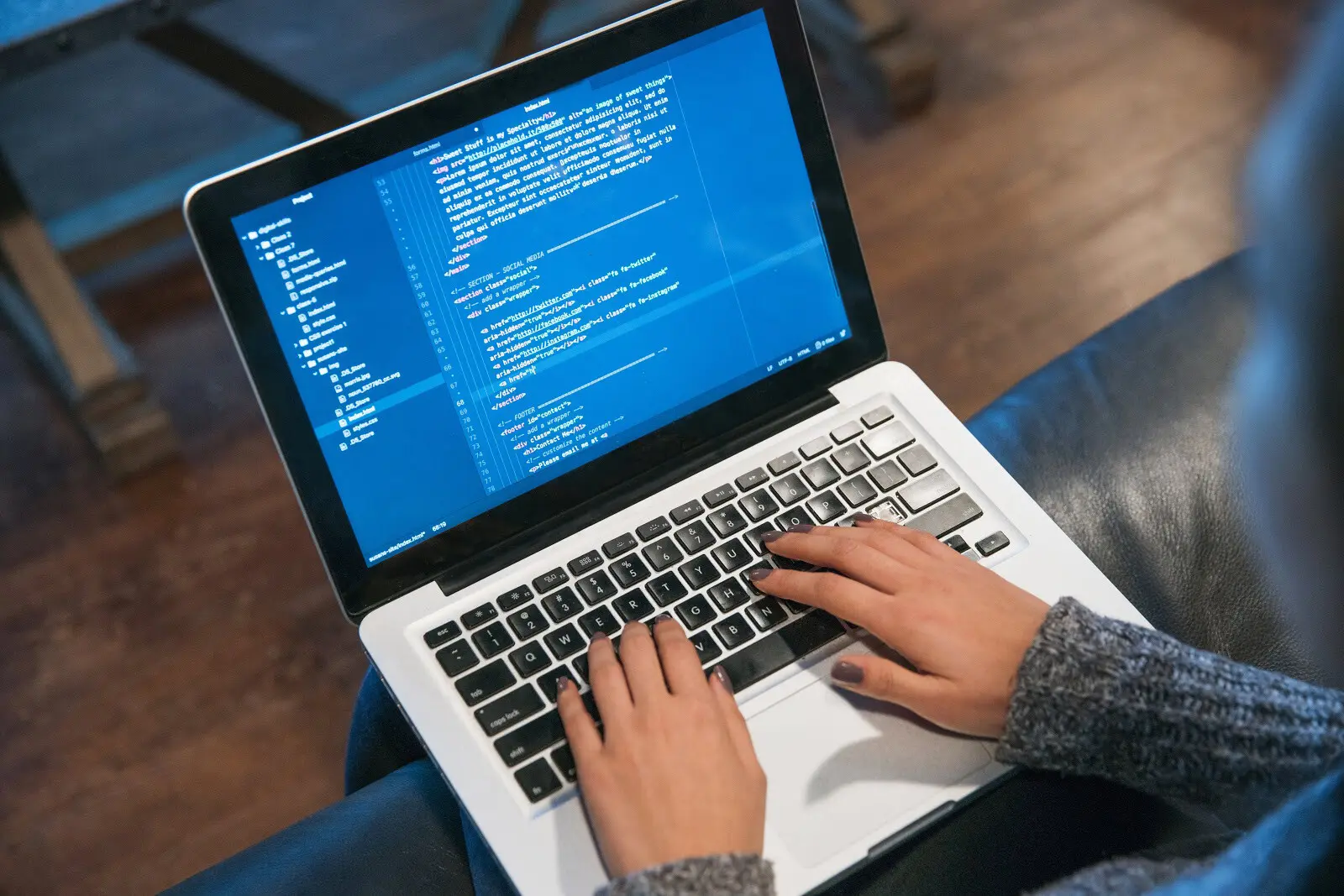 The software as a service (SaaS) business model has become arguably the most popular digital business model today. Roughly $138 billion is expected to be spent on SaaS by the year 2022 as more and more organizations continue to shift to the cloud. Across every industry, enterprises have begun creating SaaS solutions, favoring the subscription-based model that enables them to be more flexible and innovative over on-premise options that limit scalability.
Within the CMS industry, things are no different as SaaS applications become more and more commonplace. However, choosing to go with a SaaS CMS vs an on-premise CMS isn't a cut and dry decision for everything. In this article, we'll delve into the pros and cons of a SaaS CMS so that you can get a clearer picture of whether it's the right choice for your business.
What Is a SaaS CMS?
A SaaS CMS is a content management system that is hosted in the cloud as opposed to the locally hosted on-premise CMS solutions. It exists in a multi-tenant, fully cloud-hosted and managed environment.
Pricing for a SaaS CMS is based on a per-user or per-site basis that usually incorporates a baseline amount of data transfer (i.e., bandwidth to and from your site) and storage (for your content).
However, a SaaS CMS is not to be confused with Platform-as-a-Service (PaaS), a single-tenant system that requires more maintenance and enables much more customization. Nor should it be confused with a "Managed Services" cloud solution. This regular on-premise CMS deployment may run on cloud infrastructure and be managed by a third-party but provides none of the cost, agility and scalability benefits of a SaaS approach.
On-premise CMS vs. SaaS CMS
On-premise CMS solutions are installed on servers locally or in a private cloud. This means companies are responsible for buying or renting expensive hardware and putting an IT team in place to operate the software. The IT team is also responsible for maintaining and upgrading the system and ensuring it's secure and scalable for the future.
Many CMS solutions have been traditionally hosted on-premises. However, while this provides more control over the software, it doesn't encourage the nimble and innovative approaches to content management that are possible with a SaaS solution.
With a SaaS solution, the software vendor handles all maintenance and upgrade tasks for both the software and hardware. Clients don't have to worry about scalability, as the vendor will guarantee a certain uptime based on a service level agreement (SLA). In general, there are fewer upfront costs and ongoing maintenance for SaaS clients to worry about.
Clients can access SaaS solutions using only a web browser. While this provides benefits such as lower costs and faster implementation times, some of the drawbacks include a lack of customization.
Pros of a SaaS CMS (Why Use a SaaS CMS?)
Choosing to go with a SaaS CMS over an on-premise option can yield several benefits:
Lower Costs
Because a SaaS CMS is based on a subscription model, users are not faced with a hefty licensing fee upfront. In most cases, a SaaS CMS project entails a small setup fee covering the cost of a basic implementation.
Unburdened IT Staff
Your internal IT staff will no longer feel the burden when a support issue arises. Instead, your SaaS vendor will take care of any issue, and typically at no additional cost. Also, upgrades and maintenance are automatically done by the SaaS vendor.
Improved Accessibility
SaaS CMS is a virtual product which means it can usually be accessed from any computer, tablet, or mobile device as long as an internet connection is available.
Easily Expand
With a SaaS model, you can easily add new users as your team grows and as your content needs grow. Similarly, adding more sites is as easy a click of the button as you want to spin up new sites — microsites, campaign sites, landing pages, etc. With a multiple-user and multi-site model, your price depends on the number of users and sites with access to the system. So you are only paying for what you use.
Up-to-Date Software
With SaaS, you can count on new features being added in real-time. The latest features and innovation are typically available to all users at no additional costs.
Implementation Speed
Launching a new website is faster than ever since the CMS is already deployed in its underlying cloud infrastructure. There is no setup and configuration for your Dev, QA, and Production sites. As a result, a SaaS CMS is much faster than traditional web and mobile app development.
Cons of a SaaS CMS
However, there are some potential pitfalls that you must consider before going with a SaaS CMS:
Lack of Internal Control
Because IT departments are so used to having complete control, it can take a second to get used to a new system where SaaS CMS platforms are built and housed in cloud infrastructure.
Closed Development
SaaS CMS platforms are typically proprietary systems under complete control of the vendor, so they don't allow for the benefits of an open-source type development model. Crafter Cloud is one major exception in the industry, as it is a Private SaaS/PaaS CMS solution that benefits from the open-source development of CrafterCMS.
Also, a SaaS solution does not allow for heavy customization (e.g., does not allow back-end code changes) because a multi-tenant infrastructure is, by its very nature, shared across all users. Again, Crafter Cloud is one major exception in the industry. We provide a unique, secure, isolated development environment enables developers to use either Java, the Groovy scripting language and/or Node.js to perform all kinds of custom development, without sacrificing the benefits of a SaaS model. So your enterprise can deliver truly unique, branded, personalized experiences.
SaaS CMS Trap
One of the pitfalls of SaaS solutions is the possibility of falling into vendor lock-in. These situations can occur when an enterprise becomes overly invested in the proprietary technologies of a software vendor. If this is the case, it can be difficult or even impossible to migrate to a new vendor without incurring significant development costs. That's why you want to do everything you can to avoid the SaaS trap.
Features to Look For When Choosing a SaaS CMS
While some decision-makers simply look at the price tag when choosing a new system, some features in a SaaS CMS solution extend beyond the bottom line. These features can have an impact that goes beyond the immediate cost and can help an enterprise stay competitive far into the future.
Scalability
If a SaaS CMS can't grow with your business, is it really an effective solution? The best SaaS CMS platforms can handle fluctuations in demand while maintaining a high level of service and scaling their subscription fees according to traffic levels. Any SLA you sign with a SaaS vendor should ensure uptime of at least 99.9%.
Ease of Implementation
A solution that requires lots of time and money to implement can leave an enterprise at a competitive disadvantage. The speed and ease at which a SaaS CMS solution can be implemented can help a business launch new content initiatives sooner and more efficiently than expected.
Low Maintenance and High Availability
Although the cloud provider covers many of the maintenance tasks associated with a SaaS CMS solution, any downtime needed to accomplish those tasks can still be costly. These tasks can include software updates, systems management, security scans, and other regularly scheduled chores. Enterprises should look for cloud vendors who can keep their SaaS CMS platform up and running as smoothly as possible with high availability, high performance, and high security.
Vendor Support
The communication between a cloud SaaS CMS vendor and their customers should consist of more than a monthly reminder about the customers' subscription fees. A quality vendor should have support staff available for customers to reach them with questions. The vendor's support staff should have both the technical know-how to answer the customers' questions, as well as the customer service skills needed to keep the customers satisfied with those answers.
Documentation
A major component of the vendor support structure comes with the software documentation. When a cloud provider gives a customer documentation that is unclear or insufficient, the task of handling some basic chores with the SaaS CMS falls on the IT staff. The costs involved in these chores can include training the IT staff, hiring outside consultants, or spending time searching for documentation from other sources.
Customization
Some CMS solutions expect the customer to fit their content in a "one size fits all" template, while many others offer a very limited range of customizable elements for their clients, such as WordPress themes. The best SaaS CMS platforms offer a wide range of customizable features. This level of customizability lets clients craft their user interface to suit the needs of their content creators and allow them to design their customer-facing site to meet the demands of their customers. Even better if you have an option for private SaaS/PaaS that allows server-side development.
Ease of Use
The primary users of the SaaS CMS will be marketers, content creators, and editors. Most of these staff members do not come from an IT background, so any CMS platform they have to use on a daily basis must include an intuitive interface. This interface must allow these users to create, edit, update, and delete content in ways that let them accomplish their tasks with little to no help from IT staff.
Security
With news of major corporations suffering from data breaches making headlines on a regular basis, data security has become a significant issue affecting enterprises of all sizes. Since most cloud providers host numerous clients, an attack on one client can affect many others. A top-flight SaaS CMS cloud provider should have the most stringent security measures in place, as well as a contingency plan to protect clients in case of a data breach.
E-Commerce Integration
Like the purpose of any other marketing efforts, the purpose of online content is to convert a customer's attention into a purchase. Some SaaS CMS platforms have built-in e-commerce integration options: the client can either use the CMS's native e-commerce capabilities or integrate the CMS into a third-party commerce platform. The e-commerce integration methods should also allow users to track their content's performance and determine which types of content are leading to conversions.
Multi-Site Management
Many enterprises need to create content that appeals to audiences who live in different locations or speak different languages. A SaaS CMS allows content creators in different parts of the world to access their dashboards from anywhere and post content geared toward their specific audiences. A solution that enables multi-site management also allows editors at one site to review the content of an author at another location.
CrafterCMS + Crafter Cloud = The Ultimate SaaS CMS
SaaS solutions will continue to grow in popularity as more enterprises recognize the benefits of what can be achieved by moving their operations to the cloud. On-premise solutions will continue to be relevant under certain circumstances, but the choice of SaaS vs on-premise will come down to your specific business requirements and goals.
That said, if you're seeking to have the power and flexibility of a SaaS CMS that allows you to create optimized digital experiences to serve your content to customers on any device, then look no further than CrafterCMS and Crafter Cloud.
Crafter Cloud provides a fully-managed, enterprise-grade content management solution with the headless+ capabilities of CrafterCMS. With Crafter Cloud, you can empower your marketers, operations, and developers with the tools they need to elevate your customers' content experience.
With a user-friendly interface that enables drag and drop page building, in-context editing, and a DevContentOps approach that brings the speed and optimization of DevOps to content management, everyone on your team can benefit from our SaaS CMS.
Learn more about Crafter Cloud and how we leverage the power of Amazon Web Services (AWS) to provide the best SaaS CMS by reading: Crafter Cloud A Fully Managed CMS on Amazon Elastic Kubernetes Service.
Related Posts
Related Resources