Article
5 Headless CMS Trends for 2020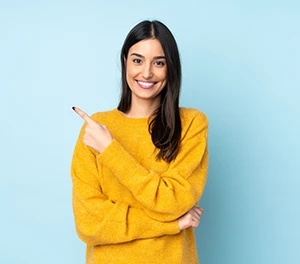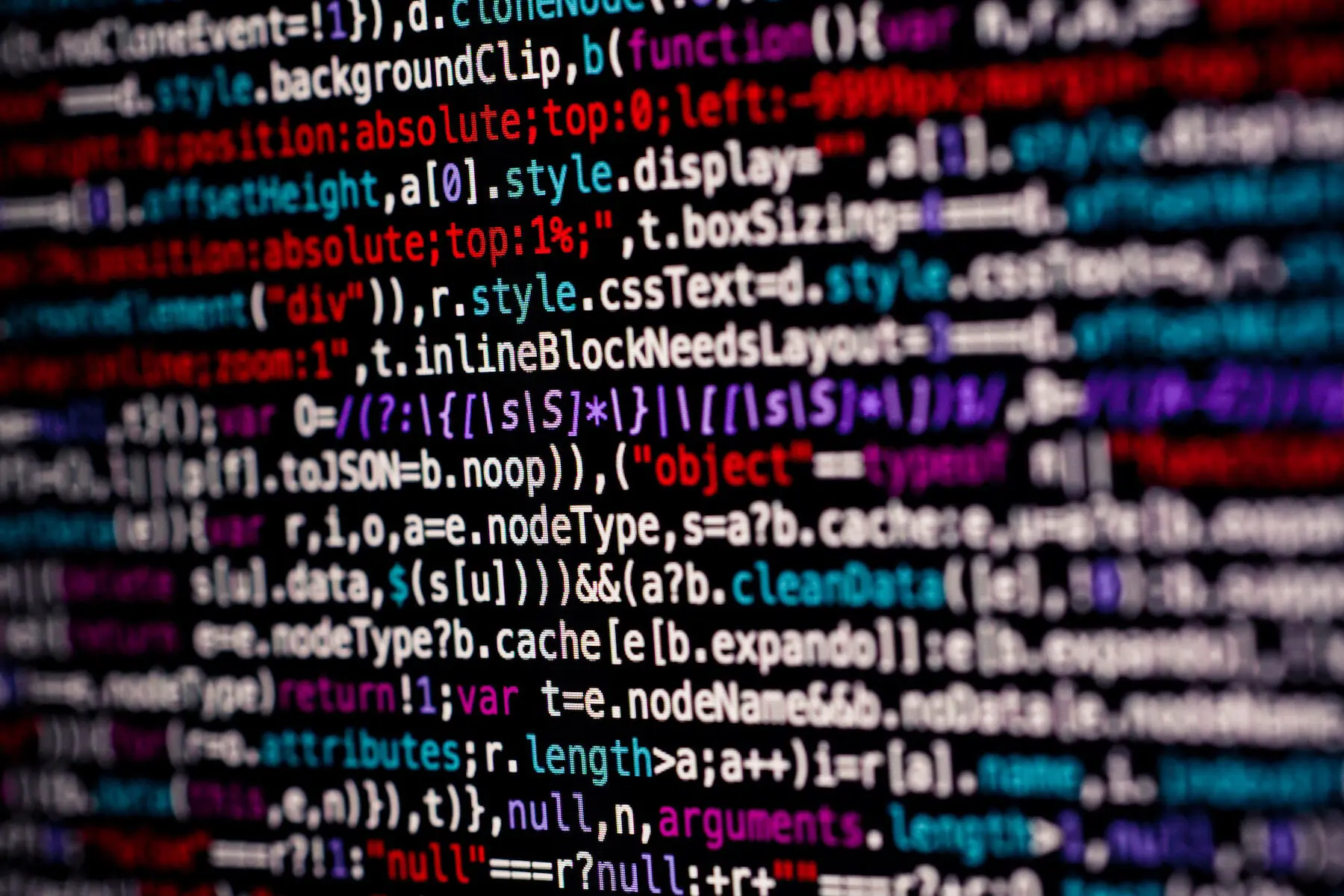 It's 2020, and the headless CMS "trend" is still going strong.
In our view, that's because headless content management is no trend at all, it's a natural shift that empowers brands to offer cutting-edge omnichannel experiences.
This year, we're expecting to see a lot of the same, along with some new web content management industry trends worth noting. So, if you're in the market for a CMS, make sure your platform of choice is on the right side of these impending headless CMS trends.
1) Brands will continue to seek out headless CMS solutions and move away from legacy platforms
As of this year, WordPress powers just over 35% of all websites on the internet. The premier legacy CMS platform rose to prominence at a time when customers sought out most of their content needs via desktop or simple mobile-optimized web pages. Today, however, with more people connecting to the internet using mobile and progressive web applications on their phones, the landscape has changed. Brands need to be able to create omnichannel customer experiences to account for not only the growing use of mobile devices but the rise in digital channels and devices like smart speakers, smart watches, kiosks, digital signage, AR/VR, video and more.
This changing landscape means that brands now need better control over their content and customer data. This requires a content hub or digital experience platform (DXP) to glue all a brand's tech stack together and provide truly omnichannel experiences. Legacy platforms are also imposing re-platforming in an attempt to meet demands, but this is only causing more issues and unnecessary expense. On the other hand, modern headless CMS solutions are more agile, more cost effective, and more future proof.
2) Expect to see more copycat headless CMS products
Many legacy CMS platforms have begun marketing themselves as headless to compete with the growth of headless CMS solutions. Unfortunately, these platforms only offer APIs and nothing more. They lack the truly decoupled experience that headless CMS platforms or hybrid solutions can provide.
Legacy CMS platforms were initially built primarily as website or blogging platforms and therefore contained great authoring tools, development frameworks and plugins that make it easy to build sites and manage content for them. With the addition of APIs, these platforms can offer some headless functionality, but their tech stacks weren't constructed for them to be headless. Headless CMS platforms are API-first platforms that are essentially future proof. They have the capabilities to scale and adapt to new technologies now and ones we haven't considered yet. While legacy platforms will make attempts to provide more solutions for their customers, they will be unable to handle the requirements of creating truly omnichannel experiences.
3) Many headless CMS will struggle to deliver on their promises
Many headless CMS platforms on the market today are promising unlimited content experiences and the ability to fuel all channels with content. For a headless CMS solution to truly do this requires the infrastructure usually to scale well enough in high-traffic situations. Brands also need the flexibility when it comes to how to deploy and use their CMS so that they don't fall victim to the SaaS trap.
The SaaS model allows businesses to access the software they need from any web-enabled device for a monthly subscription fee without the need for an on-prem installation. While this provides a host of benefits as evidenced by the growth of the SaaS industry, clients also risk giving up control of their internal systems to the software vendors in exchange for convenience. The issue doesn't lie with SaaS itself, but with the lock-in risks of relinquishing total control to an external vendor.
CrafterCMS's shared-nothing architecture helps developers build elastically scalable, globally distributed content applications. It's hybrid architecture can either render markup or serve up content via API. Developers are free to use any front end framework on top of CrafterCMS's headless content server from technologies such as React, Angular, Vue or Bootstrap. CrafterCMS is also available as fully-managed SaaS, self-managed public/private cloud, self-managed on AWS Marketplace, and open source download, meaning that clients can choose whichever balance of control and convenience and support level that fits their needs.
4) Brands will go headless but struggle to harmonize development, content, and operations
Content management has typically been a marketing or less technical concern within a company. With the growth of headless CMSes, workflows are becoming increasingly linked between developers and marketers. For the most part, this has been a positive partnership as headless CMS platforms make things easier for both parties.
However, going headless with content management doesn't mean that all your company's problems will suddenly be solved. Despite the trend of headless products allowing brands to manage content while maintaining a custom frontend, many still struggle to harmonize development, content and operations. DevOps was created to better coordinate things between software developers and their IT operations counterparts. This type of solution can be beneficial to coordinate things between developers and content teams.
CrafterCMS extends the benefits of DevOps to content management with its unique approach to DevContentOps® with its decoupled, elastic architecture, Git-based repository, and support for "Code Forward, Content Back". Businesses can deploy and manage digital experience apps in production without hassle. DevOps can move any development effort from its isolated branch through testing environments and out to production via automation at the push of a button. DevOps can also boot up new environments with any version of a project's content - including the latest production content - in an instant.
5) Brands will begin to recognize true Headless CMS solutions.
While many copycat headless platforms will continue to show themselves, brands will be able to recognize and experience truly headless solutions, hopefully not after already investing heavily in another CMS solution to then discover it's not up to the requirements. Opening up antiquated APIs on a legacy CMS, or slapping simple content-oriented APIs on top of a NoSQL database is not going to cut it.
The headless CMS landscape is no longer monolithic and businesses need to be aware of the different types of headless and decoupled systems on the market.
Crafter's decoupled CMS architecture provides a Headless 3.0 experience, the next level of CMS evolution. The content authoring system (Crafter Studio) is completely separated from the headless content delivery system (Crafter Engine). This separation allows marketers to enjoy fully-featured, in-context and WYSIWYG content authoring tools, and also allows for centralized content to be distributed to any app, device or channel.
Many traditional, and even headless, CMS vendors claim to be decoupled, but in reality, their authoring and delivery tiers are connected via database sync. With CrafterCMS, you're truly decoupled, and truly headless. CrafterCMS provides extensible API support, allowing developers to create their own REST APIs, and provides native GraphQL support as well. Meanwhile, Crafter Studio provides true WYSIWYG content authoring tools, including drag/drop and in-context editing, for any type of headless app.

Choose the Right Headless CMS for Your Brand
In 2020, customers are expecting truly cutting-edge omnichannel customer experiences. At this stage, brands simply can't afford to choose the wrong CMS for the job. There's just not enough time to recover and catch up.
In an industry filled with content management systems claiming to be headless, or claiming to be the one-stop-shop you'll need to entice your audience, it's vital to do as much research as possible when it comes to choosing a CMS—a costly and time-intensive task.
See the seven reasons why CrafterCMS should be on your CMS shortlist in 2020.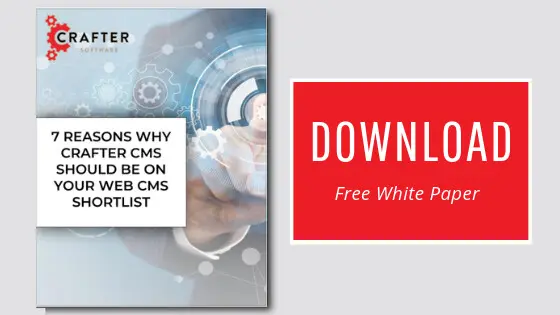 Related Posts
Related Resources