Article
Headless CMS Use Case: E-Commerce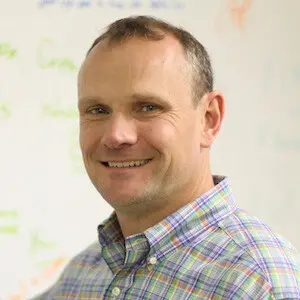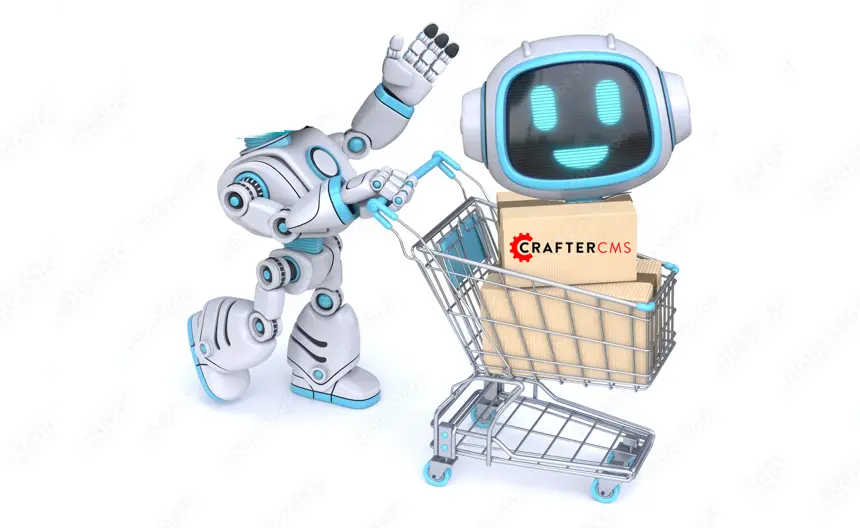 eCommerce store owners, whether B2B or B2C, are constantly on the lookout for ways to increase revenue and drive more traffic to their online channels. From consumer packaged goods (CPG) companies that want to add direct-to-consumer (DTC) options for their products, to retail stores seeking to expand their footprint and put themselves in front of potential customers, eCommerce is very much on the rise.
According to data from Digital Commerce 360, total retail sales in the first two quarters of 2021 eclipsed $2.15 trillion, a 16% increase from the same period last year. Establishing a foothold in the eCommerce market can provide many benefits, but brands must be able to seize the opportunity.
Content is becoming increasingly relevant as a differentiator when it comes to online sales, and brands need a way to manage that content across multiple channels. A headless CMS can be used for a number of purposes, and creating content for an eCommerce experience is just one of many.
In this article, we'll highlight why moving to a headless CMS from a legacy CMS can change the outlook for your brand and provide an example of how a major European retailer is using CrafterCMS to deliver profitable eCommerce experiences.
From Headless Commerce to Content-Driven Commerce
Just as legacy CMS platforms are being left behind in favor of headless, traditional eCommerce has already begun to make way as more organizations recognize that headless commerce provides more opportunities for today's multichannel environment. By removing the frontend layer from the eCommerce backend, marketers can create digital shopping experiences on virtually any device.
Headless commerce focuses on the customer experience and takes note of the fact that customers are no longer sitting behind their computers and making purchases online. They're now doing so on the go through their mobile devices or while browsing on their tablets. They're taking orders and tracking deliveries from Amazon via Alexa, and they're expecting the same easy-to-use process to greet them.
Yet, while headless commerce has provided a solid foundation for the future of eCommerce, brands have also begun to recognize the growing importance of content to facilitating dynamic shopping experiences. eCommerce has become more content-driven as brands have been tasked with delivering personalized content experiences that engage customers at every point throughout their buyer's journey.
How a Headless CMS Supports Modern eCommerce
Today's eCommerce experiences aren't only dependent on the products you sell or how fast you can get them to customers. Content plays a more important role than ever before, and your content management system must be able to support content delivery on multiple platforms. Below are just a few ways a headless CMS supports modern eCommerce.
Omni-channel Experiences
Customers are shopping on any channel that allows them, and eCommerce companies need to cater to that by providing omni-channel experiences. With a headless CMSs architecture, you can connect to any channel using APIs, create a custom frontend that showcases your products and allow customers to make purchases.
Faster Time to Market
With every brand embracing eCommerce these days, speed to market is crucial to beat out the competition. That means you need to quickly adopt new frameworks and technologies, build custom stores for emerging channels and produce landing pages and marketing campaigns without bottlenecks. With a headless CMS achieving these things can be a reality.
Easier Integrations
Multiple elements help a typical eCommerce store function. Not only a CMS for managing content, but you also need to integrate PIM tools, a CRM, analytics to monitor how well your content is helping your products convert, and more. A headless CMS integrates these additional tools faster than a traditional commerce platform since APIs facilitate these connections.
Building eCommerce Experiences with CrafterCMS
European retailer Thalia counts on an 11 million product catalog for its digital customers. Given the importance of content to a company selling various books, audiobooks, CDs, DVDs, and more, they needed a content management system that was eCommerce friendly and could provide ease-of-use for their marketers.
Features such as content scheduling were crucial for Thalia, as was having the ability to deliver targeted content based on users' online preferences. Ease-of-use is fundamental for a headless CMS, and for Thalia's developer and operations teams having the option to use modern frameworks and processes made all the difference. Having access to Crafter's Git-based CMS and its unique support for DevContentOps processes meant that managing the flow of content and deploying new features to the site was easier than with other CMSs.
After switching to CrafterCMS, Thalia has benefited from faster publishing cycles and the ability to quickly create new landing pages and editorial content, increasing digital sales.
Read More: CrafterCMS Enables e-Commerce for Bookselling Leader
Why Crafter's Headless CMS is Ideal for eCommerce
Brands that want to position themselves in the digital landscape and build an eCommerce store that can provide the products their customers want and match them with the digital experiences that they enjoy need support from a headless CMS.
CrafterCMS takes headless a step further, providing a headless+ CMS that is built for the modern eCommerce environment. Not only does it offer support for headless commerce and building online stores on any channel, but it also provides the features that marketers need to create content-driven experiences.
Marketers who create digital experiences can rely on Crafter's drag and drop functionality and WYSIWYG editing capabilities to create content for any channel easily. With in-context previews, they can also see how their latest campaign will look on a mobile device or any smart device before hitting publish. This also allows them to release campaigns quickly without any bottlenecks.
Developers can also leverage Crafter's framework agnosticism to build digital experiences using the tools they prefer, whether its JavaScript frameworks like React, Vue, and Angular, server-side rendering technologies like Next.js, Nuxt.js, and Groovy, static site generators like Gatsby, or even backend enterprise technologies like Java and Spring.
Both the content teams and the DevOps teams can then rely on CrafterCMS's DevContentOps process support to ensure smoother collaboration while building, managing and publishing these content-driven experiences without delays from code or content freezes and other bottlenecks. CrafterCMS's features make it ideal for creating the front-end for any enterprise-class eCommerce store, whether it's for a midsize corporation or a large multinational enterprise.
Want to see how CrafterCMS continues to deliver content experiences that engage customers? Then look no further than our Case Study to see how Hire Street is Powering Private Events and Catering E-Commerce with CrafterCMS and our White Paper to learn how Content-Led Commerce Drives Customer Engagement.

Related Posts
Related Resources