Article
Sitefinity Alternatives: Why Enterprises Choose CrafterCMS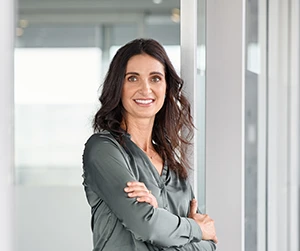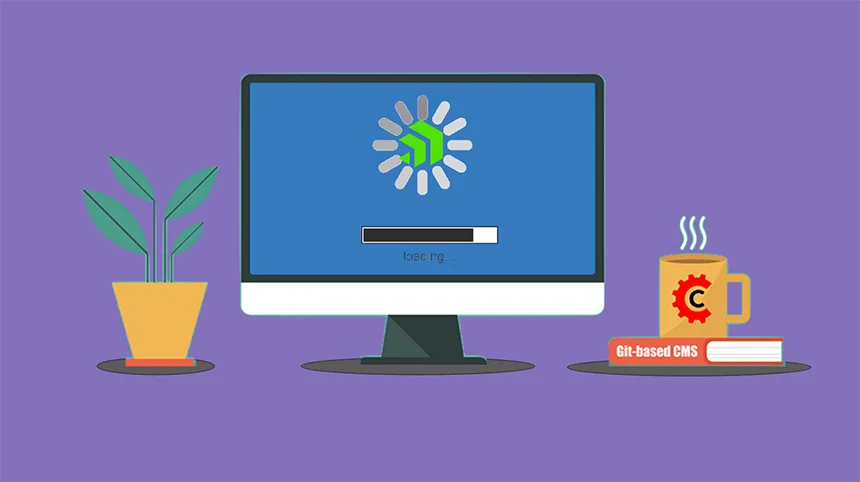 For enterprises and other large organizations, the choice of CMS is always hotly debated. On the one hand, content authors and marketers need a platform that lets them create, edit and publish content. On the other hand, developers need a platform that allows them to use modern technologies without wasting their time helping marketers or maintaining a constantly breaking website.
These features could be found in bulky digital experience platforms (DXPs) a long time ago. Over the years, however, architectures have evolved, and not every system is cut out to meet modern enterprise customers needs.
With an ever-increasing assortment of channels where content needs to be published, many companies want to stick to their guns and try to use legacy platforms like Sitefinity. However, in our fast-paced digital world, a headless CMS with a modern architecture could provide a better option. Let's take a look at why such an alternative in CrafterCMS represents an ideal solution for enterprises seeking innovative headless content management solutions.
What Is Sitefinity?
Sitefinity DX is a content and experience platform brands can use to deliver omnichannel experiences at scale. With both on-premises and PaaS deployment options, brands across numerous verticals use Sitefinity to power their digital experiences.
Sitefinity is also a DXP, providing content management capabilities and including a digital asset management (DAM) solution, personalization, commerce, and other crucial marketing technologies as part of the suite. While these features may sound promising for some companies, the traditional legacy architecture of Sitefinity brings with it numerous challenges.
Challenges of Sitefinity's Legacy Architecture
Sitefinity relies on a database-centric architecture. While this is similar to many other headless platforms, this legacy solution presents some issues. The platform is highly language and framework specific, which restricts how developers can work with the CMS.
Additionally, while many brands want to embrace a MACH architecture that includes being API-first, Sitefinity can be considered API-last, with APIs added as an afterthought as they have been in other traditional systems adopting headless technologies.
Sitefinity also relies on server computing rather than being serverless. Benefits such as affordability, scalability, and efficiency can be lost to those working with the CMS, and with the 20-year-old architecture of Sitefinity, the challenges don't necessarily end there.
With any legacy system, the challenges are then passed onto the marketers and developers tasked with creating digital experiences.
Limited For Marketers and Developers
When working with a legacy DXP such as Sitefinity, it's not uncommon for marketers to experience content freezes. For developers, slow loading times mean that development is slow, and redesigns of web applications can be challenging due to the lack of versioning and auditing capabilities.
DevOps Challenges
Organizations today need to move at the speed of DevOps when building content experiences. Unfortunately, a proprietary development framework like Sitefinity does support modern development processes and can also make it hard to scale.
Customer Issues With Sitefinity
Businesses can struggle to get the most out of any legacy DXP architecture. However, even as tweaks are made over time, these platforms can still yield numerous other cons that negatively impact the CMS user experience.
Constant and Expensive Upgrades

Sitefinity users on G2 have reported that the platform requires lots of expensive upgrades. Unlike SaaS CMS platforms that often automatically roll out upgrades, every upgrade from Sitefinity comes at an additional cost. Enterprise businesses that want to cut extra costs and be as lean and efficient as possible can be an unnecessary burden as these continuous upgrades are also expensive as time goes on.
Limited Support and Zero Developer Community

Another challenge of working with Sitefinity is that the support can be limited. An enterprise CMS needs adequate support from a community when customers need it, but with Sitefinity, that support can be found lacking. When something breaks, or there aren't any updates to plugins within the ecosystem, it can be difficult to find someone capable of fixing it.
Integration Challenges

A modern CMS needs to integrate easily with the variety of additional tools within a software stack. For a DXP in particular, this should be a key selling point. Unfortunately, Sitefinity comes up short, as integrations are only possible with advanced coding skills and expertise with the platform.
CrafterCMS: A Modern Solution For Innovative Enterprises
Enterprises want to be able to develop and operate innovative digital experience applications using modern tools and methods. CrafterCMS is a headless CMS that offers those capabilities and more. This is why leading enterprises such as Marriott, Mastercard, Penn Mutual, PGA Tour and more see CrafterCMS as the answer:
Developer-Friendly, API-First Headless Platform
CrafterCMS is an API-first headless platform, but it does so much more than other headless CMSs can do. Developers get API support that includes REST and GraphQL (along with a high-performance GraphQL server), HTML templating, JavaScript, server-side Groovy scripting, and more. Extensible APIs are available to customize the backend, making integration with third-party systems far easier.
Best-In-Class Content Authoring Experience
While some headless CMS platforms may restrict content authors in exchange for the ability to deliver content to multiple channels, CrafterCMS provides content authors with the tools they know how to use with a best-in-class authoring experience. CrafterCMS's user-friendly Studio interface offers drag/drop experience building, in-context previews, WYSIWYG editing, and more for any channel. The content authoring experience provided by Crafter Studio is exactly what content teams have been missing from other headless platforms.
Composability
CrafterCMS also provides enterprisers with the freedom of composability. Through APIs, as well as an assortment of plugins found in the Crafter Marketplace, companies can compose their own DXP to rival the likes of Sitefinity. However, with CrafterCMS your composable DXP leverages MACH architecture and the modern capabilities that it brings. Additionally, rather than be restricted to a subpar DAM or personalization tool, you can choose from any best-of-breed solution that works for them.
Git-based Content Repository
CrafterCMS is built on a Git-based content repository. This allows developers to leverage the workflows, feature branching, and other capabilities that Git offers. However, content authoring teams can also use multi-file versioning, auditing, and those benefits that Git provides when managing content. The best part is that with Crafter Studio, all of this technical functionality is hidden away, allowing them to use it without knowing anything about Git. Instead, they benefit from the ability to collaborate as well as with developers and operations personnel.
DevContentOps
CrafterCMS's Git-based repository also facilitates DevContentOps processes to accelerate time to value. Software applications and feature updates need to be released faster than ever to keep up with customer demand. Software developers have accomplished this with the help of DevOps, which offers the benefit of speed. DevContentOps brings those same benefits to content-managed applications to prevent content freezes, improve collaboration, and more.
A Better Content Management Experience For Enterprises
Enterprises no longer need to work with bulky and outdated systems to accomplish everything they need. With modern solutions like CrafterCMS, the content management experience will continue to evolve and improve so that enterprise customers will be the ones to benefit.
CrafterCMS is built for marketers, developers, IT ops and everyone else within the organization. Discover all of the latest innovations from CrafterCMS by watching our recorded webinar: Introducing CrafterCMS 4.0.

Related Posts
Related Resources