Article
Magnolia Alternatives: Why Enterprises Choose CrafterCMS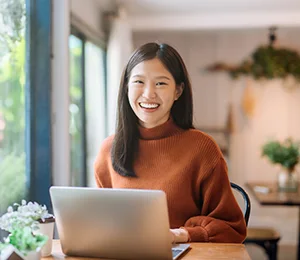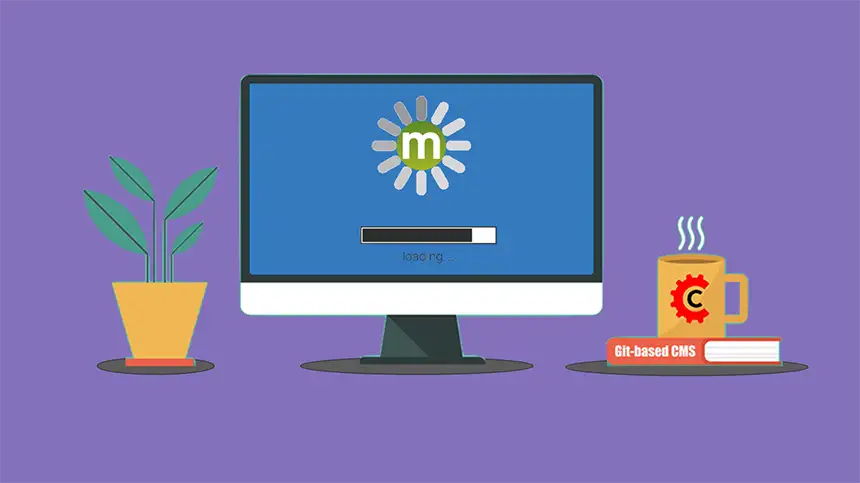 Picking the right CMS or DXP for your enterprise isn't always straightforward. Nowadays, companies must deliver high-quality digital content experiences to their audiences. They need to do it not only via a website but also through mobile apps, on tablets, and in some cases, numerous smart devices, from watches to speakers.
Savvy businesses have understood that they need to embrace a headless CMS to deliver content in this fashion and provide a connected omnichannel experience to their customers. The problem is that there are also several vendors that provide these capabilities, from headless and hybrid headless CMSs to digital experience platforms (DXPs).
Among the options for these types of platforms that businesses often consider is Magnolia, a digital experience platform with hybrid headless functionality. But is Magnolia the right choice for your business? That depends on several factors. However, you should consider a few of the potential limitations of Magnolia when it comes to the user experience. We'll also highlight why major enterprises are overcoming these limitations with the composable platform CrafterCMS.
What is Magnolia?
Magnolia is a traditional, monolithic DXP that helps brands launch and manage digital experiences across channels, brands, and markets. Magnolia offers businesses enterprise headless content management and also includes personalization and analytics features.
As a digital experience platform, Magnolia supports a modular architecture and integrates with a number of different tools. Additionally, it caters to developers and marketers with its hybrid headless functionality and has received accolades from analyst firms such as Gartner, Forrester, and others.
What Are the Problems Users Have With Magnolia?
Despite the accolades Magnolia has received recently, it isn't necessarily the perfect CMS or DXP solution. A few notable challenges have been reported on G2 by many using Magnolia, and enterprises should take these into account when selecting their next CMS.
Difficult to Implement
Working with a new headless CMS begins with the implementation process. While any software implementation can always be challenging, the smoother it goes, the more likely the end users are likely to be happy. Unfortunately, according to real world user reviews on G2, Magnolia suffers from a complex implementation process, a lacking administrative interface, and difficult upgrades, which can make a developer's job a nightmare.
Performance Issues
A highly performant CMS allows you to get more out of it and can increase productivity. However, users of Magnolia have reported that the layout can be choppy at times, particularly when adding new components. Additionally, others have reported issues when using JavaScript frameworks like Angular or React, forcing developers to rely on jQuery or HTML instead and limiting their freedom.
UI Complexity
For marketers and developers using an enterprise CMS, a user-friendly editing interface is always welcome as it makes their jobs easier. With Magnolia, the UI is reported to be somewhat complex, making it challenging to use.
Documentation Limitations
Magnolia has limited documentation, which makes it difficult for developers to extend code without a bit of a learning curve. Also, there is not a community or discussion forum (such that you would expect for an open source platform) available outside official documentation to help developers solve issues that might crop up.
Upgrade Your Composable Experiences With CrafterCMS
Enterprises looking for a CMS to deliver a high-quality content management experience for their staff and, ultimately, end consumers don't need to struggle with Magnolia's implementation and complexity issues. Instead, they can turn to CrafterCMS as an alternative. Here are a few ways CrafterCMS helps global enterprises build and run composable digital experiences.
Developer-Friendly Platform
Developers love a true headless CMS because it allows them to build experiences as they see fit. CrafterCMS also provides a headless "plus" capability that offers extensible APIs, the ability to customize backend functionality, and integrate with additional tools as required. Developers can leverage Groovy, FreeMarker or JavaScript-based frameworks like Node.js, Next.js and Nuxt.js. They also have the freedom to create custom APIs to meet specific needs. CrafterCMS's API-first architecture and built-in scripting support are perfect for developers who are building new and engaging digital experience sites and apps. Even better, all these developer benefits are available without sacrificing the ease of use and productivity of the content authoring teams.
Best-in-Class Content Authoring Experience
Having grown accustomed to the user-friendliness of traditional CMS platforms like WordPress and Adobe AEM, many marketers might have doubts about a headless CMS. CrafterCMS removes those doubts with a world-class authoring experience provided through Crafter Studio. WYSIWYG authoring, drag and drop experience building, and in-context editable previews are just some of the key features CrafterCMS offers. Content authors can also build and test personalized experiences across any channel, and Crafter Studio can even be extended with more features as required.
Composable Digital Experiences
Instead of an outdated monolithic DXP approach, CrafterCMS supports the modern and much more agile approach that enables enterprises to easily configure their own composable DXP out of best of stack components and web services. Sitting at the core of a composable DXP, CrafterCMS provides the content management foundation, combined with a marketplace of pre-built plugins and integrations that allows enterprise users to easily assemble their own DXP that exactly fits their needs and budget.
Decoupled Architecture
Separating the backend content repository from the frontend end user interface isn't enough to be considered a decoupled architecture. To be truly decoupled, the content authoring system must also be separated from a headless content delivery engine. With CrafterCMS, this truly decoupled CMS architecture is available to provide improved reliability, scalability, and security. Crafter Studio's content authoring tools are separated from the Crafter Engine content delivery system. This stateless and serverless platform makes integrations with CI/CD tools and DevOps processes seamless and allows enterprises to deliver personalized content experiences wherever they need.
Distributed, Git-based Repository
Enterprises that love Git for software code management can find all the same benefits for content management available in CrafterCMS. Security, auditing, and of course, advanced version control that supports modern content operations and workflows via continuous integration and delivery and even continuous, uninterrupted publishing (CI/CD/CP). Plus, content authors can leverage all these features without needing to know any of the technical details of Git. Developers also benefit via advanced workflow support, branching, and multi-file versioning are also available for developers to maximize the features of Git while working in the headless CMS.
DevContentOps
Enabled by its Git-based repository, CrafterCMS offers unique support for DevContentOps processes that support the inclusion of content and the CMS into modern DevOps tooling and processes. Developers have been using DevOps for years to speed up software application delivery and quickly add new features and functionality without interrupting an entire process.
With DevContentOps, the collaboration between developers, content teams, and IT operations means that updates for content-driven applications and new features can be released quickly and easily to dramatically improve quality and cycle times of their content-centric digital experiences. Using simple Git mechanics, code is moved forward from development to production environments, while content can be moved back from production with push and pull operations. Teams can work in batches and automate CI/CD pipelines to meet the high innovation demands of the modern digital environment.
Client-side and Server-side Rendering
Practically every headless CMS can provide client-side rendering. However, CrafterCMS leverages its headless plus capabilities to provide server-side rendering support, unlike other platforms. With native support for Groovy and FreeMarker, the ability to develop on the server as needed, and native support with JavaScript-based frameworks like Node, Next and Nuxt, CrafterCMS offers a complete package. RESTful APIs, native GraphQL, and platform-oriented SDKs are available to give developers even more extensibility options. For those use cases that don't require SPAs, native support is available for templated HTML5 sites as well.
Open Source Flexibility
Every business has its own deployment needs, and CrafterCMS provides flexible deployment options to suit any use case. With an open source version that always includes free community support, CrafterCMS also offers commercial support options that include fully-managed private SaaS and self-hosted/self-managed deployments.
Deliver Digital Excellence With the Help of CrafterCMS
Enterprises need to know that their headless CMS can help them deliver omnichannel experiences and have the suitable interface and features they need. With CrafterCMS, brands can deliver digital excellence, no matter what channel they need to provide content, while also giving their developers and marketers a smooth, user-friendly experience.
View our White Paper: Five Reasons Why You Should Use A Git-Based CMS, and learn more about why enterprises choose CrafterCMS as a composable DXP.

Related Posts
Related Resources