Article
Establishing Content Governance with CrafterCMS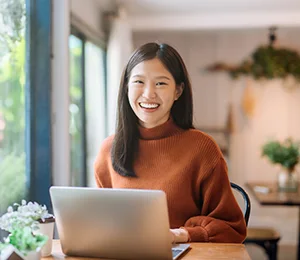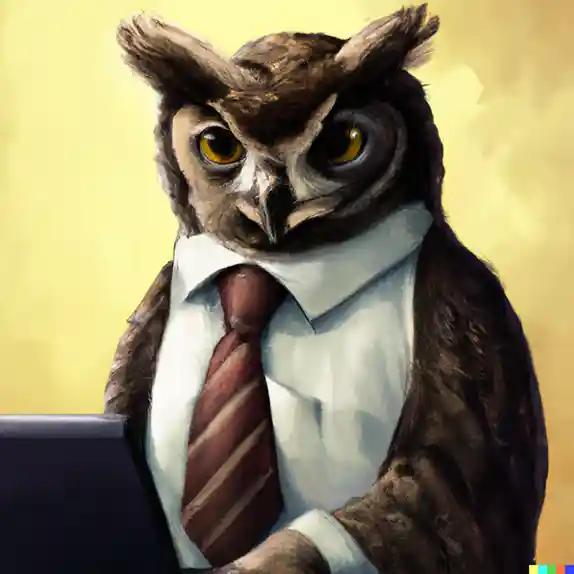 Enterprises aim to avoid content bottlenecks, streamline production workflows, and successfully turn the most loyal customers into brand advocates. Yet accomplishing it requires two components: brand consistency and scalability.
Maintaining a consistent brand identity while scaling content production to meet the ever-increasing demand for engaging experiences across multiple digital channels is a daunting challenge for enterprises.
However, it's also made easier if you have access to a robust content management system with the functionality modern businesses require. In this article, we'll explain how enterprises can establish content governance to aid in scaling and brand consistency by using CrafterCMS.
What Is Content Governance?
Content governance is a broad set of guidelines that help a company execute its content strategy and ensure content quality and consistency across the organization. It helps brands identify processes like getting approval for and publishing a content asset or who are the key stakeholders and subject matter experts that should be consulted while a piece is being created.
Content governance provides a framework that content teams and anyone involved in the authoring process can follow throughout the content lifecycle. Content governance helps ensure that the entire production process goes smoothly and there are fewer accuracy, consistency, and legal or regulatory issues to be worried about.
Why Enterprises Require Content Governance
More Content Assets to Manage
Content production requirements have increased tenfold.
Modern enterprises no longer have to produce content for their blog or website. Instead, content spans mobile apps, portals and intranets, eCommerce shops, digital signage, and microsites.
Despite managing content across multiple devices, content governance ensures that businesses can ensure brand consistency, avoid costly errors or duplicate content, and provide a seamless experience throughout the customer journey.
Content Governance vs. Content Strategy

Many businesses associate having a content strategy with employing content governance. A content strategy helps to define where and how you will create and publish content, and the right channels to target, and includes a content calendar to keep everything on track. Content governance puts the systems and workflows in place to ensure the content strategy succeeds.
Consistency and Clarity
A content governance model helps companies maintain brand consistency. It also clarifies what to do in particular situations with guidelines and standardized policies for everyone in the organization. Those guidelines and consistency improve the clarity of action as well as the roles and responsibilities of everyone involved in the content lifecycle.
Read More: The Importance of Content Governance for Large Enterprises
How CrafterCMS Provides Content Governance Support For Large-Scale Enterprises
Content governance is just another one of the many requirements that large enterprises need to concern themselves with to meet modern customer expectations.
A headless CMS solution built for managing the content lifecycle from end to end can be the difference between executing a successful content strategy and struggling to maintain a chaotic content environment.
CrafterCMS is a headless CMS built for the enterprise and offers the exact capabilities required of a robust content governance solution.
Content Modeling and Structured Content
CrafterCMS supports content modeling and structured content management, two essential requirements for content governance in a multichannel world. WithCrafterCMS, you can define the structure of your content and cater to any number of use cases, ranging from intricate large international websites to innovative digital experiences, microsites, and landing pages.
By defining your content types, content can be adapted and delivered across different channels. Each content type can be structured as required to suit your organization's needs, whether loosely structured, semi-structured, or fully structured.
Read More: Content Modeling in CrafterCMS
User-friendly Content Authoring
CrafterCMS empowers content authors with tools and functionality beyond what other headless CMS solutions can offer. The user-friendly interface, known as Crafter Studio provides drag-and-drop content creation, WYSIWYG editing, in-context previews, and everything content authors need to create dynamic digital experiences.
Crafter Studio also provides a cockpit that enables content authors to aggregate tools and creates an integrated authoring environment for all content-related tools, including workflow management tools, product information systems, DAM solutions, and anywhere else where content assets might be stored.
Read More: Managing the Content Lifecycle with CrafterCMS
Robust Workflows
CrafterCMS offers robust workflow management and scheduled deployment capabilities that help move content through the lifecycle. These include simple workflow features encompassing submission, review/reject, and approval stages. Users can choose to publish their content immediately or schedule it for later publication.
Workflow options are also available for particular content types, such as pages or static assets, depending on the assigned Role of the users. As the content progresses through the workflow stages, notifications are automatically sent to corresponding users to ensure no delays in the process.
DevContentOps
CrafterCMS also offers unique support for DevContentOps processes, which brings the CMS and content authors into a seamless collaborative process. DevContentOps streamlines the workflow, tools, and processes of developers, content authors, and IT operations to facilitate collaboration. It enables content to move effortlessly from production to lower environments so developers can work independently, and for code to move from lower environments to higher environments such as QA and production so that content authors can work without interruptions.
This means that new features created by software developers can move smoothly up through the testing and certification environments. Deployments are simplified, eliminating the need for developers and content authors to deal with code and content freezes that might impact the content lifecycle.
Summary
CrafterCMS provides all the capabilities for content governance at large enterprises and government organizations, among others. Learn more about how CrafterCMS can help you in our White Paper: What Is DevContentOps?

Related Posts
Related Resources